---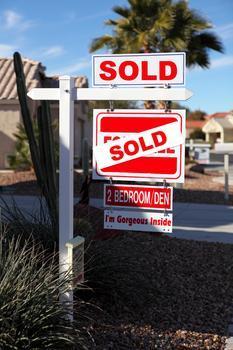 For the first few days, the virtual shutdown of the federal government was something of a ho-hum story outside Washington. Does it really matter if the feds stay home?
The answer starts to become clear this week, as the shutdown begins to be felt in the real estate sector. With the IRS and other agencies closed, income verification and other vital data can't be obtained, which means mortgage applications can't be processed.
Real estate and new-car sales -- both heavily dependent on the ability to confirm buyers' income -- have been the mainstays of the struggling economy. If they begin to slow down, things could get rocky.
In Arizona, where the real estate market has just started to recover, transactions are reported at a standstill, as vital information remains unavailable.
"It's the tax transcripts and Social Security number verifications which aren't available," says Duke Pyle of Academy Mortgage Corporation, in an Arizona Family report. This is bad news not only for home buyers and sellers but also for Realtors, who work on commission.
"If I can't close home loans with my buyers than I don't get paid, so everybody in the housing industry income is going to be affected, said Realtor Lisa Bartlett.
Underwriting
Besides income vertification data, there's the little matter of federal underwriting. The Federal Housing Administration (FDA) insures homes for low- and middle-income first-time home buyers. It has a skeleton staff of 68 employees working during the shutdown, hardly enough to handle the thousands of applications submitted daily.
Fannie Mae and Freddie Mac, which own or guarantee nearly half of all U.S. mortages, are working regularly.
Much depends on where buyers are in the timeline. It normally takes several weeks to close a transaction, so for those who are in the early or middle of the process, the disruption may be minor if the shutdown is resolved within the next week or so.
And then there's the looming debt ceiling. Failure to raise the debt ceiling could cause the U.S. to default for the first time in history. House Speaker John Boehner, appearing on one of the weekend talk shows, said a default could cause an economic crisis worse than that of 2008.
---