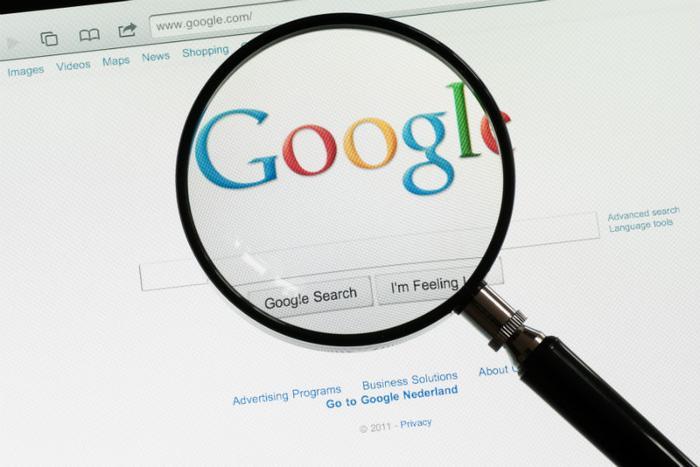 They are major forces in our lives. They control the information we receive and hold billions of megabytes of data about us.
Now, the massive power and influence of Big Tech may be coming under regulatory scrutiny. The Justice Department's antitrust regulators are said to be taking a long look at one of the biggest of the Big Tech players -- Alphabet, parent company of Google.
The Wall Street Journal quotes sources familiar with the matter as saying lawyers in the Justice Department's Antitrust Division have been quietly exploring whether Google is such a commanding presence in the marketplace that it violates antitrust laws.
Government agencies never comment publicly on whether they are investigating anything. Alphabet is not responding to media requests for comment.
Privacy concerns
Any potential antitrust investigation would come amidst a background of growing concerns about consumer privacy and the monetization of consumer data by large Silicon Valley-based firms. Google, along with Facebook, has faced questions from policymakers and both companies have pledged to enact policies to enhance privacy.
A decade ago the Federal Trade Commission (FTC) launched an antitrust investigation into Google but closed it in 2013 after Google agreed to some voluntary changes.
The European Union (EU) has taken a harder line against the search giant. A year ago it charged Google with illegal, anticompetitive behavior. Margrethe Vestager, the EU's competition commissioner, told CBS her research shows Google manipulates its algorithms to promote its own products and services, while virtually ignoring any competitor.
"It's very difficult to find the rivals," Vestager told 60 Minutes. "Because on average, you'd find them only on page four in your search results."
Google denied the EU charge and issued a statement and said its goal is to provide the best possible search results for consumers.
"We understand that those sites whose ranking falls will be unhappy and may complain publicly," a spokesman said at the time.
Pressure building
Over the years, the EU's antitrust watchdog has fined Google for alleged antitrust violations in operating its internet shopping service and marketing its smartphone software.
Bloomberg opinion writer Shira Ovide suggests Google should be "very afraid" of the new atmosphere in Washington, where the Trump administration has been openly critical of big tech companies, particularly Amazon, whose CEO Jeff Bezos owns the Washington Post.
"Washington is much different than it was in 2013, and sentiment in the capitol and beyond has soured as U.S. technology superstars have grown even larger and more dominant," Ovide writes. "An investigation of Google is likely to be politically popular on both the left and the right."