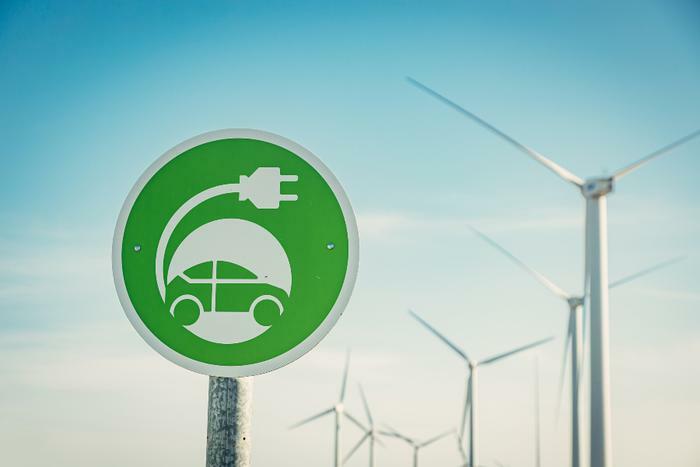 The U.S. Departments of Transportation and Energy are making $5 billion available to help states build out a national electric vehicle charging network. The agencies stated that the investment is an important step towards making electric vehicle charging accessible to all Americans. 
The National Electric Vehicle Infrastructure (NEVI) Formula Program was designed to create "Alternative Fuel Corridors," particularly along the Interstate Highway System. States that want to be part of the plan must submit an EV Infrastructure Deployment Plan before they can access these funds. 
Based on the program's formula, Texas looks like it will receive the largest amount of the program's money during the 2022 fiscal year – somewhere in the neighborhood of $60.4 million. It's followed by California ($56.8 million), Florida ($29.3 million), New York ($25.9 million), Pennsylvania ($25.4 million), Illinois ($22 million), and Ohio ($20.7 million).
"A century ago, America ushered in the modern automotive era; now America must lead the electric vehicle revolution," said U.S. Transportation Secretary Pete Buttigieg. "The President's Bipartisan Infrastructure Law will help us win the EV race by working with states, labor, and the private sector to deploy a historic nationwide charging network that will make EV charging accessible for more Americans."
Making EV connections work for the consumer
President Biden has had his foot on the pedal of electric vehicle development for nearly a year. He already committed to putting 500,000 electric chargers on U.S. highways. At a roundtable with CEOs of electric utilities on Wednesday, he touted the newest development as a game changer.
"It's going to change the dynamic of how — not only how we travel, but the economy along the way as well, because companies are investing in clean energy futures. And the world is betting on American workers to build it and the American people to buy it," Biden said.
Can the Biden administration make this initiative accessible and worthwhile to consumers? The prospects look promising.
For one thing, automakers are already working towards mass electrification. GM is building 42,000 charging stations of its own, and Ford and others have also committed to building more electric vehicles. As far as buy-in from the public, consumer sales in the electric vehicle segment also continue to grow.
Officials have said they would like to see chargers within at least 50 miles of each other to make using the vehicles more practical. The federal government is encouraging states to place the chargers either in rest areas along interstate highways or near places with food and other services.
People in smaller and underserved communities won't be left for naught either. After the initial layer of charging stations is built, a second competitive grant program will be rolled out to further increase charging access with a special focus on rural and underserved communities.
The rural/underserved part of the plan is based on President Biden's Justice40 initiative, which guarantees that at least 40% of federal investments in climate and clean energy go to disadvantaged communities. 
"The Bipartisan Infrastructure Law is helping states to make electric vehicle charging more accessible by building the necessary infrastructure for drivers across America to save money and go the distance, from coast-to-coast," said U.S. Secretary of Energy Jennifer M. Granholm.