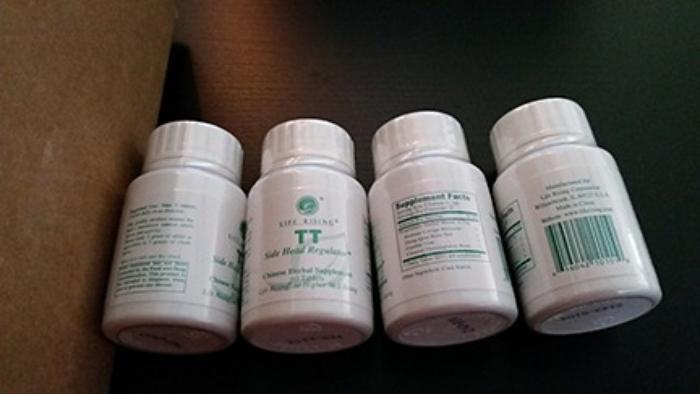 U.S. Marshals have seized a large amount of dietary supplements from Chicago-based Life Rising, which makes and markets tablets, capsules, and teas.
The Food and Drug Administration (FDA), which initiated the seizure, said it acted because it believed the company "prepared, packed, and/or held dietary supplements under conditions that do not conform to the dietary supplement current good manufacturing practice (CGMP) requirements."
Marshalls carted away 300,000 containers of more than 500 products valued at around $3.5 million, the FDA said.
Lead contamination recall
A little more than a month ago, Life Rising announced a recall of some of its Chinese herbal products because of potential lead contamination. The company recalled Life Rising Holder-W Holder Warmer capsules, Life Rising NECK-ND Neck Clear capsules, and HoliCare Metabolism Cleansing (MET-CLS) tablets, but the company said it had received no reports of illness associated with the product.
According to the FDA, the recall came just days before the agency issued its own Safety Alert for those products. It says FDA inspectors found that the company's dietary supplements were produced and stored under conditions that violated CGMP regulations.
Among the inspectors' complaints were charges that the company didn't establish product specifications for the identity, purity, strength, and composition of each finished batch of dietary supplement.
The agency said the supplement maker did not have written procedures for pest control or for maintaining, cleaning, and sanitizing equipment and surfaces used in the production of the supplements.
'Aggressive action'
"This seizure underscores the agency's commitment to taking aggressive action when manufacturers distribute adulterated dietary supplements that have the potential to put consumers at risk," said Melinda K. Plaisier, the FDA's Associate Commissioner for Regulatory Affairs. "The FDA has a variety of enforcement tools at its disposal, and when products don't comply with FDA regulations, we will not hesitate to take appropriate action."
In 2016, the company recalled Life Rising brand Side Head Regulator TT" tablets after lab tests showed certain lots of the product had elevated lead levels. The FDA said it sent a warning letter to the company in 2017 citing alleged manufacturing violations.
The agency has taken the step of discouraging consumers from purchasing or using dietary supplement products bearing brand names Life Rising, Holicare, or HopeStream.