---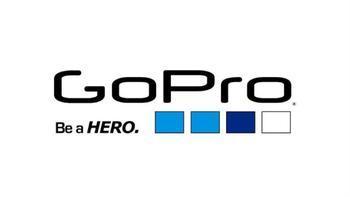 GoPro continues to evolve from a platform to capture testosterone-fueled physical exploits to replacing the family camcorder of 1985.
The company recently announced that it's been working with developers to integrate GoPro products with other products, such as the Fisher-Price Walker, Gym, and Jumperoo.
The intent, says the company of its GoPro Developer program, is to help other companies create a "seamless user experience" between their products and GoPro products. Additionally, the integration of GoPro on Fisher-Price products may help the company go in a more family-focused direction.
Captures milestones
With company stock down sharply last year, it seems the market for daredevil videos is shrinking. The new integration with Fisher-Price could help business for GoPro.
Mounting cameras to Fisher-Price walkers and other products could also help families capture major milestones in their children's lives. No longer would parents be stuck lamenting the fact that they didn't get a video recording of their child's first steps. GoPro would have it covered, and from the unique viewpoint the company's cameras are known for capturing. 
The new Fisher-Point products, as they're called, officially launched on April 14.
Large and small companies
The program is set to include large multinational companies, such as BMW and Periscope, as well as smaller upstarts. At the San Francisco unveiling of the initiative, more than 35 firms showcased their new GoPro-integrated products. So far, more than 100 companies have registered to participate in the GoPro Developer program.
How will the program help developers create a seamless user experience? GoPro says it will do so in three ways:
Mobile apps: The GoPro Developer program will allow developers to create apps that connect with GoPro cameras. These apps will feature camera command and control, live video preview, and media management.
Devices: Developers will be able to create devices that connect to a GoPro camera, either physically via the HEROBus or wirelessly via Wi-Fi or Bluetooth.
Mounts: The program will enable developers to create reliable physical mounting / housing solutions for GoPro devices.
---