---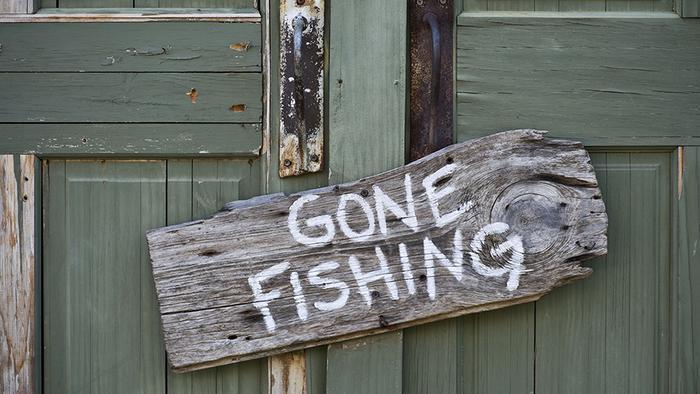 It's not Jan. 20, 2017 yet and Barack Obama is still president of the United States, but Republican senators want the Federal Communications Commission to sit on its hands until the Trump Administration takes office.
The agency is scheduled to meet today, but in a letter yesterday, Sen. John Thune (R-S.D.) advised the commissioners to kick back and take life easy for the next few months. Thune is chairman of the Senate Republican Caucus. 
In a letter, Thune advised the agency not to take on any "complex, partisan, or otherwise controversial" initiatives, and said anything the FCC did or plans to do post-election day will get a closer look.
"Any action taken by the FCC following Nov. 8, 2016, will receive particular scrutiny," Thune wrote. "I strongly urge the FCC to avoid directing its attention and resources in the coming months to complex, partisan, or otherwise controversial items that the new Congress and new Administration will have an interest in reviewing."
Set-top boxes maybe?
While Thune didn't specify what he had in mind, the FCC has several complex and controversial items on its agenda, most notably the proposal to free consumers from having to rent set-top boxes to get cable TV service, something that the White House and Chairman Tom Wheeler have been supporting. 
The telecommunications industry is fervently against the notion while the online world and most consumer organizations are equally adamant in supporting it. 
It's estimated that consumers spend $20 billion a year to rent the boxes. Under Wheeler's plan, you would use a free app to watch pay-TV and streaming video on the device of your choice, such as Roku, Apple TV, Xbox One, PS4, smart TVs, or Windows, iOS, and Android devices
"Lack of competition has meant few choices and high prices for consumers – $231 in rental fees annually for the average American household," Wheeler has said.
There is, of course, also the proposed takeover of Time Warner by AT&T.; The FCC could weigh in on that issue but had not been expected to do so even before Thune's edict.
One commissioner -- Republican Mike O'Reilly -- jumped on Thune's idea.
"During the last presidential transition, the Commission Chairman wisely heeded the will of Congress in setting aside any remaining controversial agenda items for the next Congress and Administration to consider," O'Reilly said in a statement. "I thank the current leadership of both Senate and House Commerce Committees for calling this precedent to everyone's attention today, and expect that Chairman Wheeler will honor their request."
Thanks
Keep an eye on your inbox, the lastest consumer news is on it's way!
Unsubscribe easily whenever you want
---