---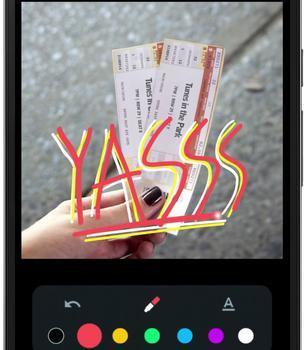 Texting is oh so dull and drab and who has time for Facetime or Hangouts? That seems to be the thinking behind Google's latest messaging entry, dubbed Allo, an emoji-infested app powered by Google Assistant, which seems to be sort of a smarter Siri.
As far as we can tell, Allo sort of takes the thinking out of texting. "Google Allo can help you make plans, find information, and express yourself more easily in chat. And the more you use it, the more it improves over time," according to Google.
To hear Google tell it, Allo is intended to be a market-entry strategy for Google Assistant. But marketers were quick to pick up on its potential for such ad-related features as recommendations, reviews, reservations, and so forth.
"You can easily move from discussing dinner with friends to making plans for the night, right in your chat. Just add the Assistant to your group chat and ask for movie times, local restaurants and more. You can also research travel destinations, flights and hotels together with friends," as Google put it in a blog posting.
Why think?
Carried to its logical extension, Allo is like having a speechwriter and an appointments secretary right in your pocket. This is only logical; why should you have to wrack your brain when a friend asks what you want to do tonight? Now you can let Allo figure it out.
All of this might suggest that Allo does the thinking for those unable to do it for themselves, but a more generous view is that it frees us up to think great thoughts and ponder issues of global significance instead of obsessing over which Starbucks to go to.
For a more animated description, check out this video from Google:
---