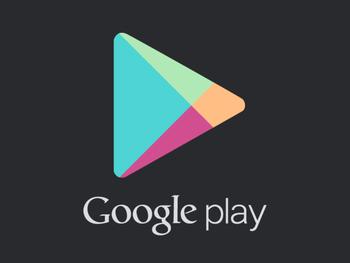 It looks like Google's Play Music days are numbered. Reports have surfaced that the tech king may move all its musical eggs to the forthcoming YouTube Remix basket. The service was slated to start a month ago, but it looks like it'll be closer to the end of the year.
Google's move from an all-you-can-hear music streaming service to an all-you-can-hear-and-see music streaming service puts them in an exclusive space and away from the traffic jam that Play Music has had a hard time finding a comfortable seat in.
Out of the estimated 475 million monthly music streamers, Google is thought to have fewer than 10 million users -- a far cry from ruling that space. Spotify claims 140 million monthly users, including 70 million who pay for the premium version; Pandora counts 73 million among its faithful; Apple Music has 40 million of its own; plus there's Amazon Music, iHeartRadio, Slacker, Tidal, and a dozen more fighting over what's left.
Google has already gone down the road of combining YouTube and music once. Its YouTube Red platform offered access to advertising-free music streaming through Google Play Music on top of "YouTube Red Original" series and movies. However, the service has yet to gain traction where others like Hulu and Netflix have.
Why is Google making this move?
In a keynote speech at South by Southwest (SXSW) this year, YouTube's global head of music Lyor Cohen said the new offering would bring "the best of Google Play Music's context server and YouTube's 'breadth and depth of catalogue.'
Cohen doesn't pretend to be a psychic, but he realizes that changing horses in the middle of this stream could be dicey. "We know we're late to the party. It's okay," he said.
Still, YouTube is both a cash cow and an eyeball magnet for Google, and sticking with what made it famous has a great upside. The video streamer is on track to pull in $3.96 billion this year -- more than 20 percent of the U.S. video advertising revenue market -- and its audience is projected to reach 188 million users in 2019. These are metrics that Cohen is fully aware of.
"I'm focused on bringing diversity to distribution; and we'll do that by adding a subscription business on top of YouTube's already growing advertising business," Cohen remarked.
There are dozens of loose ends for Google to tie up: getting unfettered buy-in from the music labels and publishers, how it plans to convince Play Music fans to become Remix ones, and what new video content it'll serve that's different from all the free music videos it has now.