---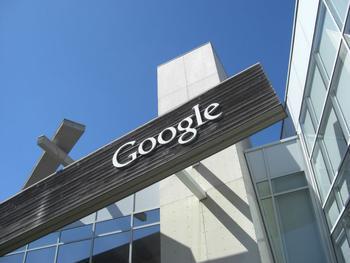 In recent months, Google has taken several steps to clean up its algorithms and better serve its network of users by removing predatory payday loan ads and rooting out fake news. Now the company is stepping up its game when it comes to fighting online extremism and terrorism.
In a Google blog post, general counsel Kent Walker said the company will be taking four additional steps to remove violent, extremist content and counter radicalization efforts on its platforms. The announcement comes in the wake of several high-profile terror attacks across the United Kingdom and the U.S.
"Terrorism is an attack on open societies, and addressing the threat posed by violence and hate is a critical challenge for us all," he said. "Google and YouTube are committed to being part of the solution. We are working with government, law enforcement and civil society groups to tackle the problem of violent extremism online. There should be no place for terrorist content on our services."
Countering extremist content
First, Google says that it will be using its extensive technologies to further identify extremist and terrorism-related videos. Walker points out that this step may be challenging since distinctions will have to be made between violent videos displayed by broadcast media and content uploaded by those glorifying the act. However, he says that Google is continuing to refine its machine learning systems to make the identification process faster.
Second, the company says that it will be nearly doubling the number of independent experts in YouTube's Trusted Flagger program and increasing the number of operational grants it distributes to affiliated organizations. This, Walker says, will act as a check for some content that is more nuanced and not immediately picked up by the company's algorithms.
Third, Google says it will be taking a tougher stance on videos that do not clearly violate its policies but still contain inflammatory religious or supremacist content. Walker says that these videos will now be accompanied by a warning and will not be eligible for monetization, recommended status, user comments, or endorsements. The hope is that the move will make the videos harder to find while not trampling on free expression.
Lastly, Google says that it will be increasing YouTube's role in counter-radicalization efforts by expanding its "Redirect Method" program across Europe. Under the program, potential terrorist recruits will be targeted with online advertising that redirects them to anti-terrorist content that counters malicious recruiting messages and may sway them from joining. The company points out that past iterations of the program saw unusually high click rates, with over half a million minutes of content being watched.
Making a difference
Google believes these changes will make a tangible difference in the fight against terrorism and has pledged to keep working until it finds the right balance.
"Extremists and terrorists seek to attack and erode not just our security, but also our values; they very things that make our societies open and free. We must not let them," Walker said.
"Together, we can build lasting solutions that address the threats to our security and our freedoms. It is a sweeping and complex challenge. We are committed to playing our part."
Thanks
Keep an eye on your inbox, the lastest consumer news is on it's way!
Unsubscribe easily whenever you want
---