---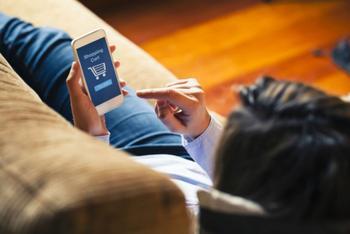 The disruptive effect of the internet on retail was on display in the first quarter of the year, as Google Shopping recorded strong growth from its product placement ads (PPA).
According to a report by e-commerce marketing company Sidecar, revenue from Google Shopping surged 52% year-over-year.
Google Shopping, which began life as "Froogle," allows consumers to shop for the best price for a product among several online merchants, who pay a fee to be listed. It allows smaller online vendors to gain more visibility and compete with giants like Amazon in the competitive market.
The Sidecar report shows much of the first quarter increase came from mobile PPA sales, which rose 164%. It found clicks were up 171% and orders grew by the same amount. The revenue participating retailers gained from purchases on mobile devices rose 45% over the first quarter of 2015.
Andre Golsorkhi, CEO of Sidecar, says a chief takeaway from the data is the growing importance of mobile devices and the need for retailers to target that channel.
Must-have channel
It is a must-have channel -- and, more important, a must-do-well channel," he said.
Mobile shopping got its start largely as part of the "showrooming" phenomenon. Consumers might go to a department or big box store to inspect a product. If satisfactory, they would use their mobile devices to search for the best price, and might even order it from a competitor while still in the store.
Since then, developers have turned out scores of apps that make it easier for consumers to shop for and purchase items using their phones.
The Wall Street Journal reports U.S. sales from mobile devices rose 56% last year, to $49.2 billion. The Journal says savvy retailers have trained consumers to think of their smartphones as a permanent impulse-buy aisle.
---