---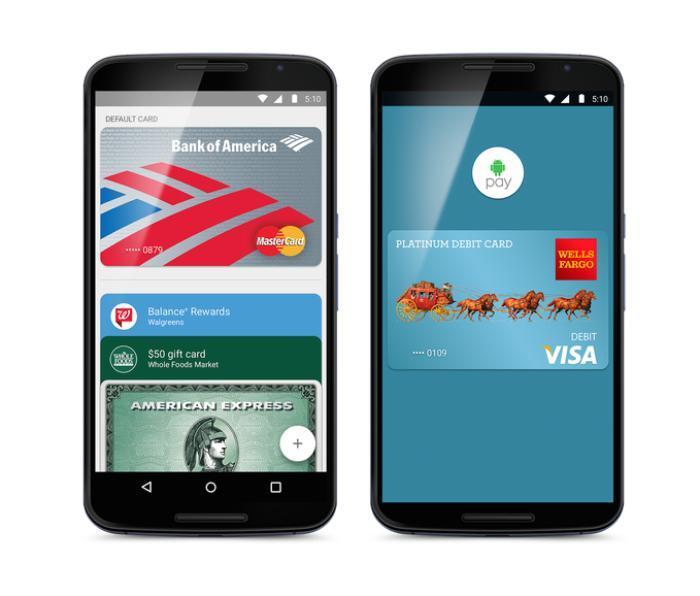 In the beginning there was Google Wallet. Now there's Android Pay, unveiled by Google today.
How are they different? Well, Android Pay is something you can use to make retail purchases just about anywhere. Wallet is primarily for exchanging money with friends and acquaintances, although Wallet users can upgrade to Android Pay.
Like other wallet programs, Android Pay stores gift cards, loyalty cards, and so forth on your phone, allowing you to pay just by tapping the phone anywhere "tap-and-pay" payments are accepted. It uses near-field communication, a capability built into most current-generation smartphones.
If Android Pay sounds familiar, it's probably because it sounds a lot like Apple Pay, which, in fact, is virtually the same product except it's for Apple phones. 
"Android Pay works with all NFC-enabled Android devices (running KitKat 4.4+), on any mobile carrier, at every tap and pay ready location across the US," Google said in its announcement today. Android Pay will support credit and debit cards from the four major payment networks: American Express, Discover, MasterCard and Visa.
If you're an existing Google Wallet user, Google says you'll be able to access Android Pay through an update to your Wallet app. For new users, Android Pay will be available for download on Google Play in the next few days, and will come preinstalled on new NFC-enabled Android phones from AT&T, T-Mobile, and Verizon Wireless.
---