---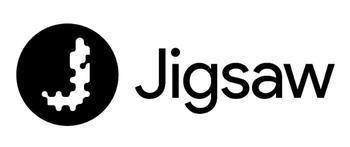 Google continues to sort out the pieces after reshuffling its corporate structure and naming its parent corporation Alphabet. Among the latest piece of the puzzle is a relabeling for Google Ideas, the search giant's think tank. It will henceforth be known as Jigsaw.
Alphabet executive chairman Eric Schmidt says Jigsaw will address some of humanity's most intractable problems, from countering violent extremism to online censorship,  to "expand access to information for the world's most vulnerable populations and to defend against the world's most challenging security threats," 
Some of Jigsaw's current initiatives include Project Shield, which harnesses Google's computing infrastructure to protect independent voices from DDoS attacks; contributions to open-source efforts like uProxy, which lets people share access to the free and open internet; and Password Alert, which helps protect against phishing.
 
Some of the team's other initiatives aim to counter money laundering, organized crime, police brutality, human trafficking, and terrorism.
But why call it Jigsaw?
"For one thing, the new name acknowledges that the world is a complex puzzle of physical and digital challenges. For another, it reflects our belief that collaborative problem-solving yields the best solutions," Schmidt said.
 "Staying true to its think tank roots," Schmidt wrote, "the team has also explored global challenges using data visualizations, such as the Digital Attack Map, which displays the top digital attacks in the world in real time, and the global arms visualization, which illuminates the global arms trade. Currently some of the team's research is exploring hate and harassment online with the goal of substantially reducing it."
---