---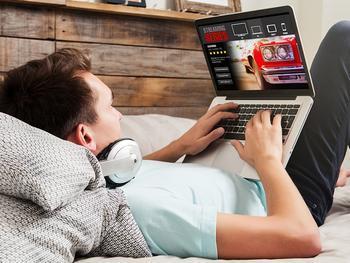 In the race to own the streaming video space, Netflix, Amazon, Hulu, and other services have sort of left Google's YouTube in the dust. Hoping to change that, Google is starting a new cost-conscious TV package, a "skinny" bundle of TV networks.
Dubbed "Unplugged," the service is apparently meant to appeal to cable cutters who don't want to lose access to major networks and shows. Reports say it will be priced around $25 to $50 a month, which is several times what Netflix and Amazon cost. They don't offer live network shows yet but are rapidly becoming the prime producers of original content.
Google isn't saying anything about Unplugged, but the Wall Street Journal today reported that CBS is one of the first content providers to sign up, with Disney and 21st Century Fox said to be close behind.
Unplugged will use YouTube's infrastructure but will be a separate service and won't be covered by the existing YouTube Red subscription. 
This might bring back memories of Aereo, an audacious start-up that back in 2013 started trying to sell a streaming video service that consisted of local TV channels, also designed as a cable replacement. But because it didn't bother to license the content it was distributing, it was eventually forced to shut down after a series of court challenges.
---