---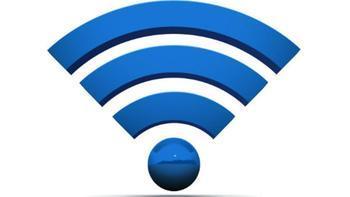 Google said it will provide free Wi-Fi in the Chelsea neighborhood of New York City, where the company maintains its New York offices. It will become the largest contiguous Wi-Fi network in New York.
"This network will not only be a resource for the 2,000-plus residents of the Fulton Houses, it will also serve the 5,000-plus student population of Chelsea as well as the hundreds of workers, retail customers and tourists who visit our neighborhood every day," said Ben Fried, Google's Chief Information Officer.
The network will cover all of the outdoor areas of the Fulton Houses, a property owned and managed by the New York City Housing Authority, as well as several of the local public schools.
"We are excited to partner with Google in creating an important digital amenity in New York City and giving thousands of New Yorkers free Internet access," said Dan Biederman, President of the Chelsea Improvement Company, which partnered with Google in the effort.
"New York is determined to become the world's leading digital city, and universal access to high-speed Internet is one of the core building blocks of that vision," said Mayor Michael Bloomberg. "Thanks to Google, free Wi-Fi across this part of Chelsea takes us another step closer to that goal."
Fiber trial
Google is also conducting a massive experiment in bringing super-high-speed Internet connections to the home, wiring sections of Kansas City with fiber optic cable.
A recent survey found 30 percent of possible subscribers in the Kansas City metro area footprint, coined "fiberhoods," have paid a $10 pre-registration fee and 60 percent say they are interested in signing up for the service.
"Google Fiber has conducted a remarkable marketing campaign," said Glen Friedman, president of Ideas & Solutions Inc. "Historically, pay TV 'overbuilders' penetrate about one-third of their marketplace over time. This level of interest in the beginning is unprecedented. For Google Fiber, the challenge moving forward is to do an equally good job on the fulfillment."
The Internet giant employed a host of measured marketing tactics in Kansas City beyond the usual advertising and news coverage. Google and Google Fiber used their online advertising juggernaut, together with social media; they also hosted local promotional events planned by neighborhood organizers, opened a Google Fiber store, operated a Google ice cream truck and planted yard signs.
---