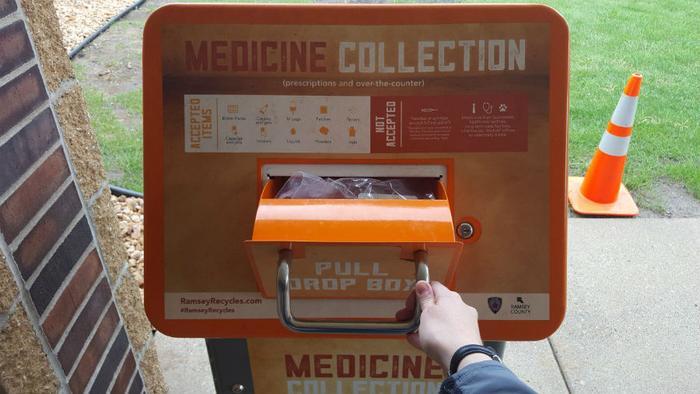 In response to a spike in searches for "medication disposal near me," Google has announced that it will begin showing users where they can drop off unused prescription medications on Google Maps.
The tech giant said the new feature was created under a collaboration with the Drug Enforcement Administration, Department of Health and Human Services, CVS, Walgreens, and state governments.
"Addiction to opioids can start after just five days of use, and the majority of prescription drug abuse (53%) starts with drugs obtained from family and friends," Dane Glasglow, Google Maps' vice president of product, wrote in a blog post.
"That's why Google wants to help people get rid of leftover pills that are sitting in people's medicine cabinets, and to make drug disposal locations easier for people to find with a simple search."
The company said it has CVS and Walgreens location data for all 50 states, as well as data on hospitals and government buildings that have drug drop-off kiosks. Google says it will continue to add more locations to Google Maps as more are created.
Drug collection locations
To navigate to one of 3,500 drop-off sites on Google Maps, users can type "drug drop off near me" or "medication disposal near me."
Last year, Google partnered with the DEA to create a web-based tool to help consumers find a drug drop-off location near them.
"Using Google Maps API, our team worked with the DEA to create a locator tool for the National Prescription Drug Take Back Day," Google said in a statement. "The locator tool can help anyone find a place near them to safely dispose of leftover prescription medications."
Google announced that it was able to collect 1.85 million pounds of unused prescription drugs in 2018.