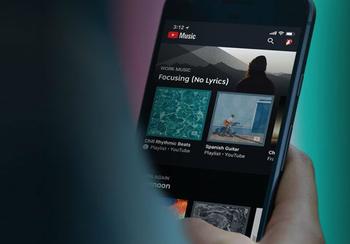 Following a soft launch to certain users last month, Google has officially launched YouTube Music and YouTube Premium in 17 countries.
Google's new music streaming service lets consumers listen to music in several ways. The first is through a free, ad-supported version, which may be a good fit for people who just want to try out the service.
For $9.99 per month, users can get YouTube Music Premium. In exchange for the monthly fee, users can enjoy an ad-free experience, as well as mobile app background listening (for audio tracks only), downloads, and offline playback.
For a slightly higher fee of $11.99 per month, consumers can get YouTube Premium. This service encompasses everything YouTube Music offers, as well as background listening for videos and an ad-free experience across all content on YouTube. Consumers who already have a Google Play Music subscription will get access to YouTube Premium as part of their membership.
Personalized mixes
YouTube Music comes with a "reimagined mobile app" and a new desktop interface designed specifically for music.
After opening the app, users can tell YouTube what artists they like to listen to. Google will use these preferences, as well as the user's YouTube viewing history, to craft "A Station Built For You," which features "endless personalized music."
The service continually offers new recommendations based on the user's listening history, location, and activity. Thanks to its intelligent search feature, YouTube Music can perform lyrics-based searches. Type a few lyrics into the search box, and YouTube will return the song that features those lyrics.
YouTube Music has music videos, official albums, singles, remixes, live performances, covers, and "hard-to-find music you can only get on YouTube," according to the company.
YouTube Music and YouTube Premium are now available in 17 countries, including the US, Australia, New Zealand, Mexico, South Korea, Austria, Canada, Finland, France, Germany, Ireland, Italy, Norway, Russia, Spain, Sweden, and the United Kingdom.
Consumers can get the new YouTube Music from the Play Store and App Store today, or sign up for YouTube Premium here.