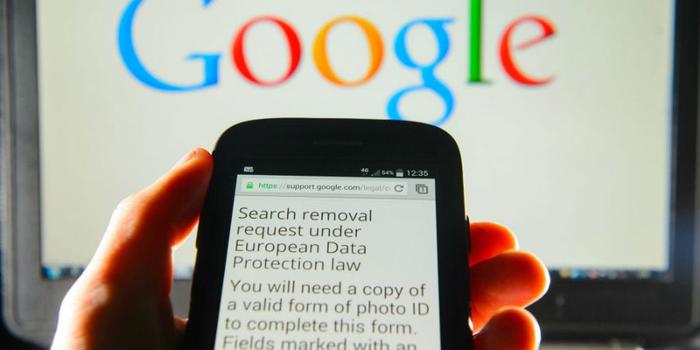 In May 2014, the European Court of Justice implemented the "right to be forgotten" rule for internet users, allowing consumers to request that any information about themselves be de-listed from search results.
Four years later, the ruling has resurfaced as Google finds itself in a battle with France's data protection agency -- the Commission nationale de l'informatique et des libertés (CNIL). CNIL is arguing that the right to be forgotten rule be expanded to cover more than just the European Union; it says the rule should give users the option to have things de-listed from search engines globally.
While CNIL acknowledged that Google does delete some search results from Europeans when requested, the main issue is that the results aren't deleted everywhere. According to CNIL's complaint, some non-EU versions of Google still displayed the de-listed information.
A censorship issue
At a hearing in front of 15 European Union judges, Google was strong in its stance that expanding the right to be forgotten rule would in fact infringe on some users' freedom of expression.
Other media outlets -- including Reuters, The New York Times, Buzzfeed, and several nonprofit organizations -- agree with Google's stance that expanding the current rule would be censorship.
"This case could see the right to be forgotten threatening global free speech," said Thomas Hughes, the executive director of the freedom-of-expression group Article 19. "European data regulators should not be allowed to decide what internet users around the world find when they use a search engine."
"The [Court of Justice of the European Union] must limit the scope of the right to be forgotten in order to protect the right of internet users around the world to access information online," Hughes said.
What's been removed
Earlier this year, Google provided an update on its efforts in the last four years since the right to be forgotten rule was put into effect.
Google reported it made good on requests covering 2.4 million URLs.
In a February report, Google noted that deciding what to de-list can become problematic, and those that have been deleted thus far comprise only 43.3 percent of requests.
"Search engines like Google must consider if the information in question is 'inaccurate, inadequate, irrelevant or excessive'—and whether there is a public interest in the information remaining available in search results," said Michee Smith, Google's product lead on the project.
In the four years since right to be forgotten was enacted, the main request from consumers is tied to social media and directory services containing personal information. The second highest request is linked to news outlets and government websites.