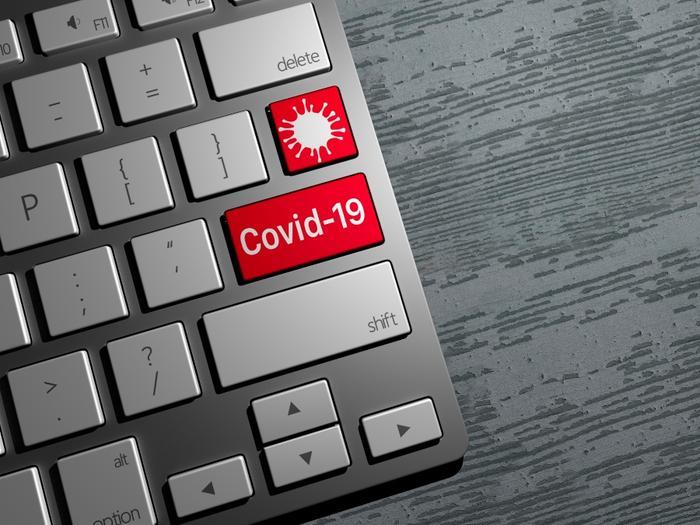 Google is among the American corporations that the White House has deployed as allies in the fight against the coronavirus (COVID-19).
Though Trump's assertion that Google is building a website to guide consumers to proper resources was disputed by some within the company, Alphabet (Google's parent) CEO Sundar Pichai says a website is part of the company's arsenal.
"We're partnering with the U.S. government in developing a website dedicated to COVID-19 education, prevention, and local resources nationwide," Pichai wrote on Google's blog.."This includes best practices on prevention, links to authoritative information from the World Health Organization (WHO) and the Centers for Disease Control (CDC), and helpful tips and tools from Google for individuals, teachers, and businesses."
Pichai says the initial website is expected to roll out later today and will be enhanced and updated with more resources on an ongoing basis. It's unclear whether one of those resources will direct consumers to the nearest testing location, as Trump suggested on Friday.
Pilot project
However, Alphabet's Verily, a technology company focused on health, is partnering with California officials to develop a website to help establish testing sites in the San Francisco Bay Area. It's also working on an online tool to increase risk screening and testing for people at high risk of COVID-19. 
California residents will be able to take an online COVID-19 screener survey through Verily's Project Baseline, and eligible participants will be directed to mobile testing sites based on capacity. While Verily is in the early stages of this pilot program, Pichai says the plan is to expand to other locations over time.
But Pichai says that's only one thing Google will offer consumers who are concerned about getting or spreading the coronavirus. It's currently promoting its "Do The Five" campaign, which gives consumers five simple steps suggested by the World Health Organization (WHO) to reduce their chances of getting sick.
"In the first 24 hours, these tips have already been seen by millions in the U.S.," Pichai said. "We've added more useful information to our COVID-19 SOS Alerts, including links to national health authority sites and a map of affected areas from the WHO."
Going after misinformation
The Google boss also said the search giant is taking steps to weed out misinformation. Pichai says the company is already taking down false information on YouTube, Google Maps, and in advertisements.
In particular, YouTube is targeting videos that promote medically unproven methods to prevent coronavirus and messages that offer products in place of medical treatment. 
Google Maps' automated and manual review systems are removing false and potentially harmful content such as fake reviews and misleading information about healthcare locations. 
Google says its "sensitive events policy" blocks ads that try to capitalize on natural disasters and other tragic events. The company has been using that policy to remove "hundreds of thousands" of ads since January that have tried to capitalize on the outbreak. Since last week, it has blocked all ads for medical masks and respirators.