---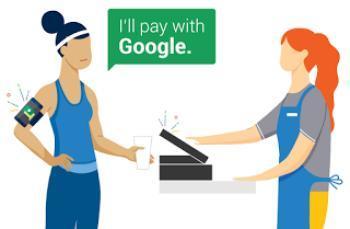 Why should you have to wrestle your smartphone from your pocket to pay for that double grande caramel macchiato?
Google doesn't think you should. It's working on a new facial recognition app called Hands Free that lets you pay for items in stores without takng your phone out of your pocket or purse.
Google released the experimental app today. The iOS and Android app relies on Wi-Fi, Bluetooth, and GPS to detect when you're near a participating retailer.
If so, all you have to do is walk up to the cashier and say, "I'll pay with Google" and the money is automatically transferred. It's currently operating in a small portion of the San Francisco Bay Area.
It's designed to be a companion to Android Pay, a separate payment service that now has about 9 million registered members. 
"We ... wanted to explore what the future of mobile payments could look like. Imagine if you could rush through a drive-thru without reaching for your wallet, or pick up a hot dog at the ballpark without fumbling to pass coins or your credit card to the cashier," wrote Pali Bhat, a senior director on the project. "This prompted us to build a pilot app called Hands Free that we're now in the early stages of testing. It lets you pay in stores quickly, easily, and completely hands-free."
This might be a little too creepy for many consumers, and privacy advocates are likely to object to the idea of identifying consumers through a massive database of facial images. Google appears to be proceeding cautiously as it tests the reaction.
---