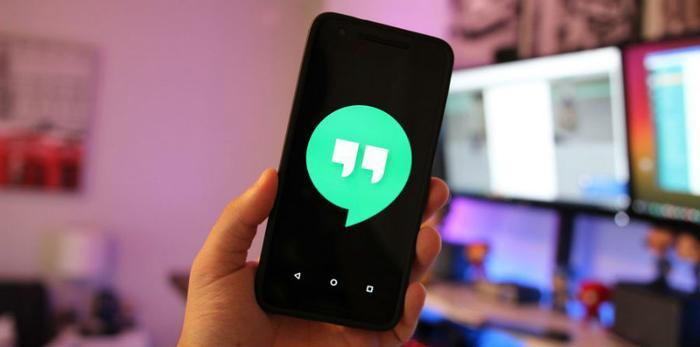 A recent report from 9to5Google suggested that Google may be gearing up to shut down its Hangout service in 2020. 
Citing a source "familiar with the product's internal roadmap," the site said that Hangouts for consumers will be "shutting down sometime in 2020" and added that it's "not surprising at all since Google essentially ceased development on the app more than a year ago." 
However, Scott Johnson, Director of Product Management at Google, took to Twitter to clear up some of these claims. He clarified that Hangouts won't be dropped completely, but rather will eventually be "upgraded" to become two different apps: Hangouts Meet and Hangouts Chat. 
Johnson said users will be migrated to Meet and Chats when they are ready for release. No timeline was given as to when this might happen.
"All users will have access to Chat and Meet, just like Gmail, Docs, Drive, etc," Johnson said. "Right now Chat and Meet are only available to G Suite users, but this will change in 2019. Hangouts classic supports team messaging and what we call ad-hoc video calls." 
In a statement, Google stressed that it's "fully committed" to Hangouts 'Classic' until users are successfully migrated.
"In March 2017, we announced plans to evolve classic Hangouts to focus on two experiences that help bring teams together: Hangouts Chat and Hangouts Meet. Both Chat and Meet are available today for G Suite customers and will be made available for consumer users, too." 
"We have not announced an official timeline for transitioning users from classic Hangouts to Chat and Meet. We are fully committed to supporting classic Hangouts users until everyone is successfully migrated to Chat and Meet," the company said.