---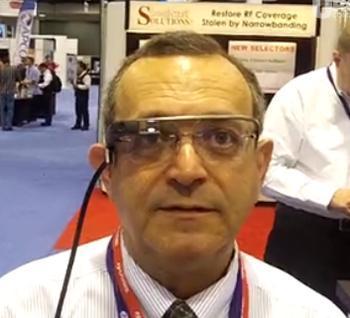 Even before its widespread availability, Google Glass has been the butt of many jokes and derisive comments. It's been called frivolous, too nerdy and, perhaps most damning, a privacy invader.
But at least one sector of society -- police and rescue workers -- see some redeeming values in the face-mounted device that's sort of a cross between a smartphone, a computer and a dashboard camera.
Cops like their dashboard cameras, after all, so why wouldn't they like a camera that's attached to their head?
A company called Mutualink, which provides communications systems for police, first responders and the military, is planning a demonstration of how it proposes to integrate Google Glass into what it calls its "multimedia interoperability platform" at an upcoming trade show.
Joe Mazzarella, senior vice president and chief legal counsel of Mutualink, said he expects to see police and firefighters using Google Glass soon, possibly as early as next year at the World Cup in Brazil.
Michael Wengrovitz, VP of innovation at Mutualink, said Google Glass could be a way to "enable anywhere, anytime communications and information sharing" using a hands-free device, while avoiding technical incompatibilities between different systems.
For example, he said firefighters could review building plans before entering a burning structure, EMTs could view a patient's medical records while on the scene and police could conceivably view images from security cameras in remote locations.
The Mutualink folks think public safety uses of Google Glass would silence much of the carping about privacy, since government agencies already have broad powers to use surveillance technology -- and such systems are sometimes seen as protecting citizens who might otherwise fear mistreatment at the hands of police.
It's been suggested that New York City Police be fitted with personal cameras to discourage them from needlessly roughinig up the taxpayers. Google Glass might be just what generations of hoody-wearing teen-aged males have been waiting for.
---