---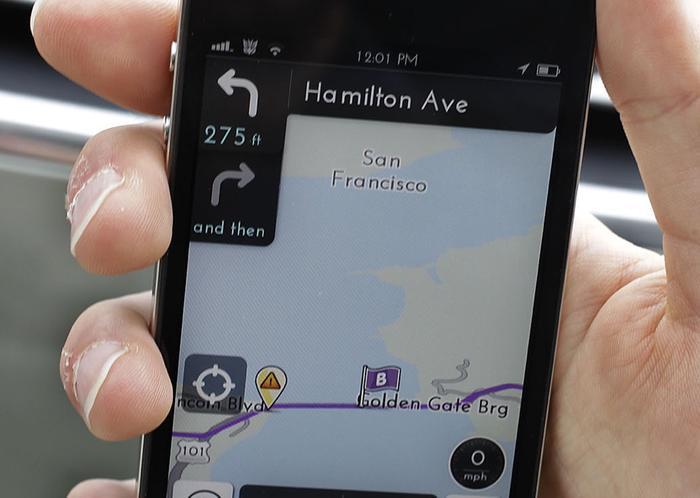 The roadway to success in the ride-app business is getting a little more congested. Google is reported to be expanding an experimental ride-sharing service it has been testing in the San Francisco area, posing a potential challenge to Uber and Lyft.
Google is using its Waze app to link up riders with drivers who are headed in the same direction -- sort of a "Going my way?" concept. Whereas Uber and Lyft are basically app-summoned taxis, Waze is trying to fill empty seats in commuters' cars, according to reports in the Wall Street Journal and elsewhere.
Until now, the test has been restricted to employees of specific companies in the San Francisco region, but it will be opened to everyone in the Bay Area in September, reports say.
Waze is already well-established as the commuter's friend. It basically helps drivers avoid tie-ups and find alternative routes, using input from other users. Drivers like it, but some consumers are piqued by increased cut-through traffic on residential streets. 
Google is pricing its find-a-friend service below Uber and Lyft, at about 54 cents a mile. Google is not taking a cut of the proceeds during the shakedown period.
Peer-to-peer
In another departure from the Uber/Lyft approach, Google says it doesn't want drivers to think of themselves as professional drivers, but merely as commuters helping other commuters. Its 54 cents-per-mile price just so happens to be what the Internal Revenue Service defines as the allowable 2016 employee mileage reimbusement, so Google suggests drivers may not have to report their payments as taxable income but instead as reimbursement for gas and related expenses.
Cautionary note: check with your accountant before you try this.
The Waze experiment is unique to the U.S., but the model has been in use in Israel for the last year or so. Waze was developed in Israel and purchased by Google in 2013. 
In another departure from the Uber/Lyft model, Google will reportedly not be vetting its drivers, relying instead on reviews from consumers to weed out bad guys. Anyone with the Waze app can sign up to be a driver. 
---