---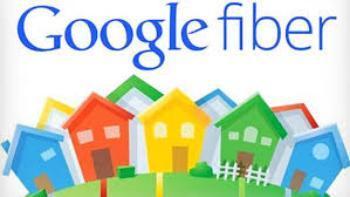 The race to upgrade broadband delivery is heating up with today's announcement by Google that it is accelerating its move into San Francisco by using existing fiber to drop service into selected apartment and condo buildings and some public housing complexes in the city.
It announced a similar plan in Huntsville, Alabama, earlier this week, saying it would offer service via a municipal fiber network now being built there.
Google first used the "drop-in" service method in Atlanta, where AT&T has been rolling out its GigaPower service and Comcast is offering its 2-gigabit Gigabit Pro service. 
Google Fiber has set up a website where consumers can check on whether -- and when -- the high-speed service may be available on their block. 
After a decade or so in which telecom and cable companies have pretty much divided the country to suit themselves, Google and other upstarts are bringing competition to the broadband delivery business, coming in on top of existing carriers.
With the addition of San Francisco, Google Fiber says it has now committed to build out its high-speed gigabit services to ten metro areas.  It is also exploring expansions in Chicago; Portland, OR.; Los Angeles, San Jose, Irvine and San Diego, CA.; Phoenix; Oklahoma City; Louisville, KY.; and Jacksonville and Tampa, FL.
---