---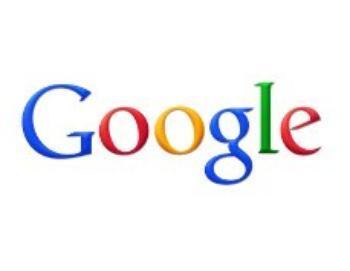 Is Google showing signs of middle age, or is it thinking more like a responsible publisher? Whatever the motivation, Google says it has tweaked its algorithm for image search to make it more difficult for users to stumble onto explicit images.
"We are not censoring any adult content, and want to show users exactly what they are looking for -- but we aim not to show sexually explicit results unless a user is specifically searching for them," Google said in a statement to CNET.
Big G said image search now works the same way as Web search, which requires the user to be quite explicit about wanting to find sexually explicit content.
SafeSearch
The change applies to the "SafeSearch" setting, which is designed to stop images of violence or sex from displaying in search results. The number of options has been reduced from two to one, with "filter explicit results" either on or off.
And how does one turn "SafeSearch" off or on, we wondered. To find out, we went to Google Images but found no clearly visible settings menu. Nevertheless, we ventured bravely on and, trying to think of something that would be saucy but not downright salacious, did a search for "nude beach."
Here's what popped up: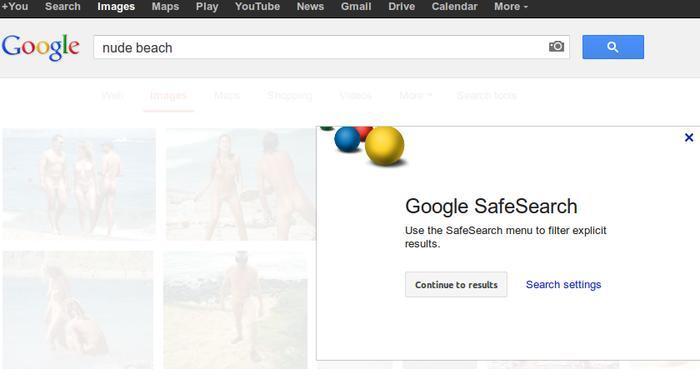 Can't miss that, we must admit.
Google says it's not trying to be prudish or dictate taste but wants to provide filtering for families, children and anyone else who would rather not encounter graphic images of the human form.
"SafeSearch is designed to screen sites that contain sexually explicit content and remove them from your search results. While no filter is 100% accurate, SafeSearch helps you avoid content you may prefer not to see or would rather your children did not stumble across," the company says in its Family Safety Tools section.
Dissenters
Of course, not everyone is happy with the change. Search Engine Journal ran a story headlined "Google 'Censors' Porn in Image Search.' The use of the quotation marks around "censors" might lead one to think that SEJ thinks Google is not actually censoring images. Or maybe not. Grammar does not seem to be the site's strong suit.
At any rate, warming to the topic, SEJ goes on to say:
"The mighty promoter of the free Internet for all, freedom of expression and the like, has made a significant change to the way it displays explicit images in its image search. reddit users, and not only them [sic], are in disbelief, and their concerns about censorship attracted immediate media attention," SEJ said.
But SEJ consoled its readers by adding: "Porn consumers already know where to go to find porn, and they don't need Google image search for the purpose."
---