---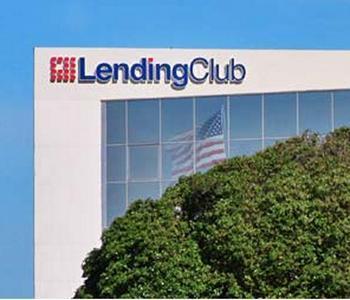 Google has made its first big investment in the financial services sector, buying a stake in Lending Club, an online peer-to-peer lender that arranges business and personal loan transactions between investors and borrowers.
"Lending Club is using the Internet to reshape the financial system and profoundly transform the way people think of credit and investment," said Google's David Lawee. "We are excited to be a part of it."
Lending Club is profitable and has money in the bank but views the investment by Google as a strategic one -- meaning that Google's expertise in the Internet will be worth more than its cash investment.
"Few companies have such an in-depth understanding of the Internet as Google," said Lending Club CEO Renaud Laplanche. "We believe our relationship with Google will be very helpful in better serving our customers. We couldn't be more excited to have them on board."
No broken legs
Lending Club says it has facilited more than $1.65 billion in loans since its founding six years ago, including over $350 million in the last quarter.
"By focusing on high-credit-quality borrowers, the Lending Club platform has generated 22 consecutive quarters of positive returns," the company said in a press release.
Peer-to-peer lending began as a way for cash-strapped entrepreneurs to start a new businesses, expand an old one, or for people trying to consolidate their high-interest credit card debt but who don't have credit scores high enough to get a home equity loan, ConsumerAffairs' Fred Yager explained in a 2010 article.
"Loan sharks take note. There's a new lender in town and they don't break your legs when you get behind on your payments. Lending clubs, or what used to be known as peer-to-peer lending, appear to be growing in popularity as banks remain stingy with their credit and only loan money to those with pristine credit and high FICO scores," Yager said.
---