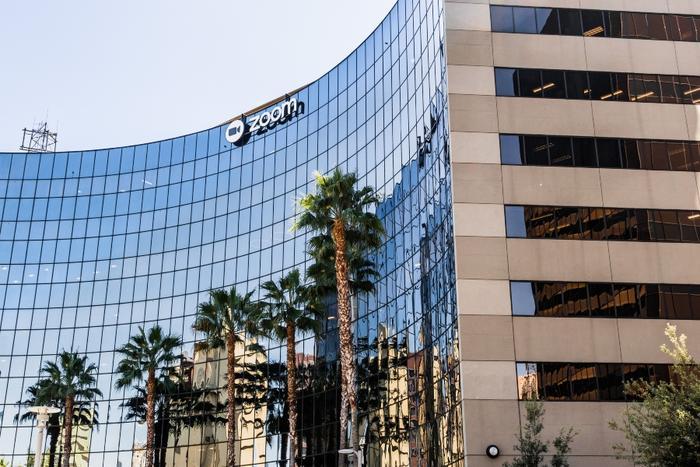 Google is banning the use of video conferencing application Zoom by its employees due to security concerns. 
The number of Zoom users ballooned recently after more Americans began working remotely to slow the spread of the coronavirus. But after use of the platform surged, it became evident that Zoom's security measures weren't enough to support its new popularity. 
On Wednesday, Buzzfeed reported that Google sent its employees an email last week telling them that if they had the Zoom app installed on their work computers, they would soon find that the software no longer functioned.  
"We have long had a policy of not allowing employees to use unapproved apps for work that are outside of our corporate network," a Google spokesperson told Buzzfeed. "Recently, our security team informed employees using Zoom Desktop Client that it will no longer run on corporate computers as it does not meet our security standards for apps used by our employees." 
The spokesperson added that employees who have been using Zoom to stay connected with family and friends can "continue to do so through a web browser or via mobile."
Security vulnerabilities 
As Zoom's traffic dramatically increased, so did incidents of harassment on the platform. "Zoombombing" -- where a hacker disrupts a meeting with racist remarks, aggressive language, pornographic content, or even death threats -- has rattled Zoom users and prompted the FBI to issue a statement saying the offense is "punishable by fines and imprisonment." 
Other Zoom vulnerabilities have included undisclosed data sharing with Facebook, exposed Zoom recordings and LinkedIn profiles, and a "malware-like" installer on the Mac version of the app.
In light of the apparent privacy issues, New York City's Department of Education recently announced that educators who use Zoom as a platform to teach remotely would need to gradually transition to other virtual classrooms in light of the security vulnerabilities on Zoom. 
The DOE said it received "various reports documenting issues that impact the security and privacy of the Zoom platform." 
"Based on the DOE's review of these documented concerns, the DOE will no longer permit the use of Zoom at this time," the Department said last week. "Schools should move away from using Zoom as soon as possible." 
Zoom founder and CEO Eric Yuan said in a recent blog post that supporting the influx of users has been a "tremendous undertaking," but his company is doing everything it can to strengthen security measures. Zoom said it would temporarily pause new features on the app for 90 days while it focuses on improving security and privacy.