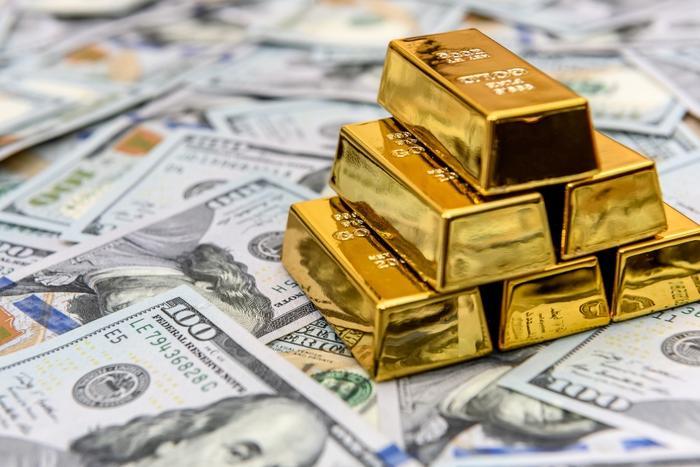 The price of gold is surging, hitting its highest level in more than seven years. The reason for the surge is uncertain, but many analysts say it's probably not solely due to the coronavirus in China.
Gold prices have risen over the last six months and some analysts think the mountains of money the world's central banks have pumped into the financial system have made the precious metal more desirable.
This week, gold prices have continued their rise and actually gained new momentum, rising more than $17 in Tuesday's trading and closing at $1,611. Gold bugs were ecstatic since it was the highest price since March 2013. It was also their biggest one-day gain since earlier this year.
Gold prices are approaching their previous high of over $1,900 an ounce, reached on August 22, 2011. After peaking, the precious metal spent the next couple of years giving up those gains, falling back to around $1,200 an ounce.
Effect of the coronavirus
Gold has moved higher as concerns about the coronavirus outbreak have increased. Some analysts have suggested gold's recent run has been spurred by concerns that the epidemic in 
China is dragging down economic activity. Others have said other economic factors are at work.
"The interest rate cut in China and other stimulus measures were expected, but equity markets have become a safe haven in the U.S," Jeff Wright, executive vice president of GoldMining Inc., told MarketWatch. "Risk and exposure to the global economy is a bad reason to use equities for safety."
Wright believes the coronavirus is having an impact on gold prices, saying the virus is likely to negatively affect U.S. GDP and global consumption. That, he says, is leading some investors to view gold as a true safe haven.
The outlook
So where do gold prices go from here? Wright is among those who believe they can go much higher over time. In the short term, he says bad news about the coronavirus could send prices significantly higher, serving as a catalyst for a price movement that was bound to happen anyway.
If gold prices continue their upward trend, consumers are likely to be bombarded with commercials on cable TV and on the internet that urge them to buy gold in one form or another. Most commercials are pushing physical gold, but investors can also get exposure to gold through stocks in gold mining companies and ETFs.
As always, it's wise to consult with a trusted and objective financial advisor before making investment decisions.