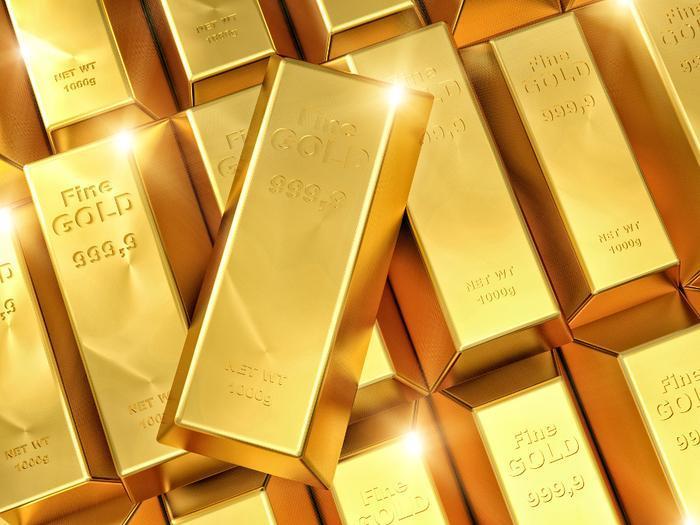 Chances are you're starting to see commercials for gold on cable TV again. That's because the precious metal has been gaining value in recent weeks, hitting a six-year high on Tuesday.
What's behind the move? Part of it resides in the Federal Reserve. Conventional wisdom holds that the Fed is about to embark on an interest rate-cutting cycle, with perhaps one or two rate cuts before the end of the year.
That belief has sent the dollar lower, and since gold is priced in dollars, it now takes more dollars to buy an ounce of gold than it did a few weeks ago. But geopolitical events may also be playing a role.
Money tends to pour into gold during times of international tension and political uncertainty. Gold moved sharply higher as incidents in the Persian Gulf brought U.S. and Iranian military forces nose to nose. After Iran shot down an unmanned U.S. drone, President Trump was reportedly close to launching a military strike in retaliation.
Spot gold rose nearly 1 percent Tuesday to $1,432.42 per ounce, the highest it's been since May 2013. U.S. gold futures were slightly higher than that.
Several options
For investors seeking to put a few dollars into the precious metal, there are several options. But it's worth noting that expert opinions differ on where gold goes from here. George Gero, managing director at RBC Wealth Management, tells Reuters that uptrends like the one gold is in don't end overnight. He sees gold moving still higher in the short run.
But writing on the Kitco Metals website, analyst Jim Wyckoff describes the gold trade as "overbought and due for a normal and healthy downside correction very soon."
The commercials on TV for gold are promoting "physical" gold -- things like gold coins and bars. While many investors like the idea of having gold on hand, storing it securely can sometimes be an issue.
Where to buy
It is also important to purchase gold from a reputable dealer. ConsumerAffairs has reviews of nearly a dozen gold dealers here.
Investors can also own gold without taking physical possession of it. Shares of SPDR Gold Shares is an ETF backed by physical gold. Shares are traded on the New York Stock Exchange (NYSE) and can be bought and sold through an online trading platform. The share price is up about 24 percent over the last 12 months.
As with any financial investment, it is always a good idea to seek the advice of a trusted and objective financial advisor before committing funds.