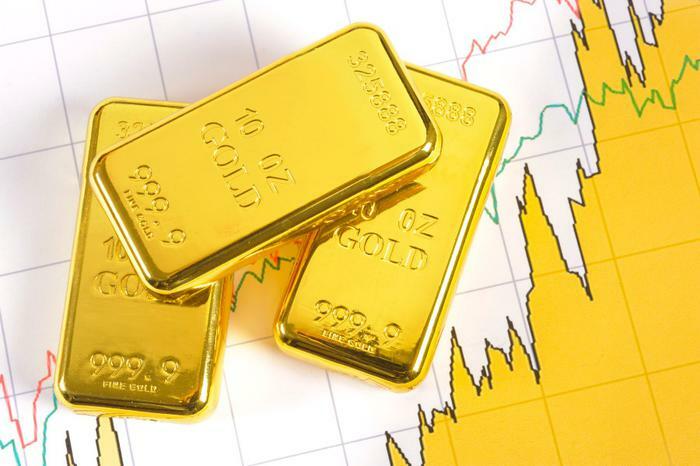 Gold prices rose Tuesday in response to government data showing a slightly higher-than-expected reading on U.S. inflation. 
The reading "came in slightly over expectations, an indication that the U.S. economy is heating up a bit more than expected," Jason Teed, co-portfolio manager of the Gold Bullion Strategy Fund told MarketWatch. 
The consumer-price index rose 0.6 percent in March after a 0.4 percent rise in February, according to the data. Economists were expecting to see a 0.5 percent increase in the CPI. 
"The March 1-month increase was the largest rise since a 0.6-percent increase in August 2012," the Labor Department report said.
June gold futures rose $8.50 at $1,741.20 an ounce, up 0.50 percent on the day. Overall, Teed said the precious metal is "responding positively to the news, but short-term price movements in the metal are not an indication of long-term trends." 
During an interview on CBS News' "60 Minutes" on Sunday, Federal Reserve Chairman Jerome Powell said the economy is at an "inflection point" right now. Barring another wave of COVID-19 cases, Powell said the economy is heading toward recovery from the pandemic.
Market analysts have pointed out that the risk of higher inflation could prompt the central bank to hike interest rates sooner than expected. However, economists say last year's COVID-19-related disruptions are likely to impact annual forecasts.