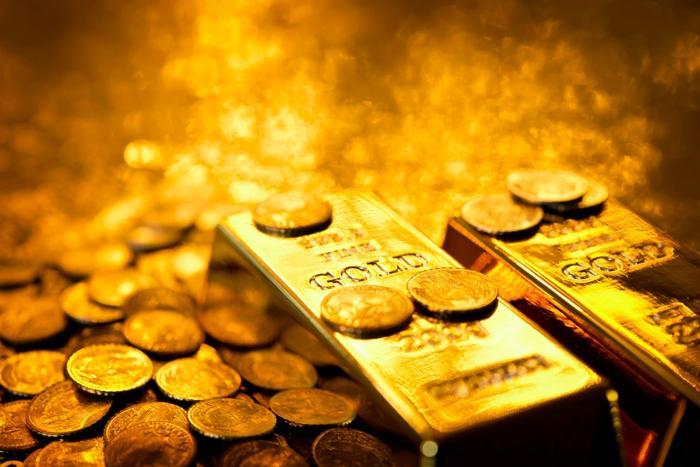 Gold prices began trading lower on Tuesday as investors leveled conflicting fears of a second surge of coronavirus cases against efforts to reopen businesses and ease stay-at-home restrictions. 
"Risk appetite among investors improved with moves by major economies to ease lockdowns related to the coronavirus crisis," analysts at ICICI Bank wrote in a market update, per MarketWatch. 
Equity Trust Company, a custodian of self-directed IRAs, reported a spike in their precious metals business as daily account volumes have increased over 100 percent since mid-March. 
"With global markets in turmoil due to the coronavirus pandemic, investors have been forced to contend with record-setting daily volatility," Equity Trust said in a statement. "The S&P, for example, lost 34 percent of its February high watermark before staging a 24-percent recovery since March 23. Not surprisingly, the demand for safe-haven assets such as gold and other precious metals increased sharply." 
Mixed outlook for gold
As of Tuesday, June Comex gold was trading $1704.90, down $8.40 or -0.49 percent. June gold had gained in each of the last two sessions prior. 
"The outlook for gold is mixed and highly dependent on the path and shape of the economic recovery," Gregory Leo, chief investment officer and head of global wealth management at IDB Bank, told MarketWatch. "The U.S government has delivered unprecedented levels of monetary and fiscal stimulus, which has caused some to believe the U.S. dollar will plummet and inflation will soar."
The price of gold dropped in part due to government optimism on reopening policies. California Gov. Gavin Newsom said Monday that certain retailers could open on Friday for curbside pickup. California was one of the first states to implement social distancing measures to mitigate the spread of COVID-19. 
Public health officials are currently working on developing drugs to combat or immunize people against the novel coronavirus. The Wall Street Journal reported this week that researchers at New York University and the University of Maryland School of Medicine began injecting people with the first of four vaccine candidates from Pfizer and Germany's BioNTech. 
To date, COVID-19 has infected more than 3.6 million globally, according to data compiled by Johns Hopkins University. 
However, gold prices aren't expected to drop dramatically lower "given the expansion of [the Federal Open Market Committee] balance sheet and further needs to reopen" the economy on a larger scale, Jeff Wright, executive vice president of GoldMining Inc., told MarketWatch.
To find the best gold IRA company for you, visit our guide.