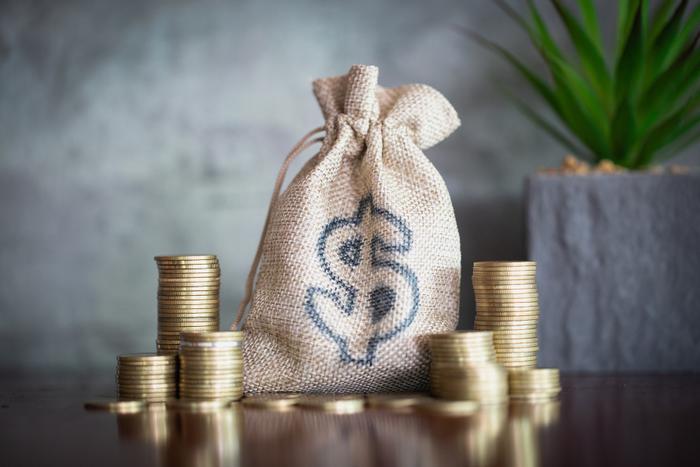 The price of gold continues to roar. Its value has hit a new record high as investors scurry to find a safe haven to stash their money until the coronavirus pandemic decides where it's going and the economy regains its balance.
The price of gold hit $1,944 per ounce early Monday -- topping its previous record of $1,921 from 2011 -- before settling in at $1,888. Its value has increased around 27 percent so far in 2020. 
"Gold is the clear beneficiary of safe haven demand," Stephen Innes, chief global markets strategist at AxiCorp, said in a research note. 
Other financial analysts are starting to come around to Innes' position. On Friday, Mark Haefele, chief investment officer at UBS Global Wealth Management, said that gold is one of the best-performing assets this year. He went on to say that the price of gold could go as high as $2,000 per ounce due to political uncertainty and the U.S. dollar losing value.
Blame it on the virus
The main driver behind much of what happens in the market these days is the pandemic, and gold investors benefited greatly from that. A faltering U.S. dollar is a dark cloud that seems to follow the U.S. economy everywhere it goes, especially overseas where the dollar is trading at nearly a two-year low against the euro and a four-month low against the Japanese yen.
"That's partly driven by a sense that the US is having a harder time controlling the virus than others, which will see the US economy under-perform," Kit Juckes, chief strategist at Societe Generale, told CNN.
"There is mounting evidence that America's fragile economic recovery is already stalling, as the number of coronavirus infections and deaths spike," wrote CNN's Hanna Ziady. "Jobless claims are rising again for the first time in months and there are worries that the expiration of Washington's $600 boost to unemployment benefits, set to end on Friday, will deal another blow to consumer spending."
Struggling economy
Ziady and Juckes aren't by themselves in this longview. A new poll by Reuters lays out the inconceivability that a rebound can be sustained as the U.S.economy tries to crawl out of the largest economic hole since the Great Depression.
The poll showed that the economy shriveled by nearly 34 percent year-over-year in the second quarter of 2020. Analysts forecast that the economy may rebound with a 17.8 percent growth in the third quarter, then rise another 6.5 points from October through December. While that might seem like a positive note, it's actually weaker than the 18.5 percent and 8 percent growth predictions that the same economists made a month ago, the survey said.
Another factor looming large is the iffyness of COVID-19's life expectancy. "Epidemiologists believe there is a strong likelihood of a second wave of infections in the fall/early winter. This is a typical pattern for respiratory infections," said Daniel Bachman, senior U.S. economist at Deloitte. Bachman's forecast is the most bleak in the poll, predicting a renewed contraction in the fourth quarter of 2020, by 9.7 percent.