---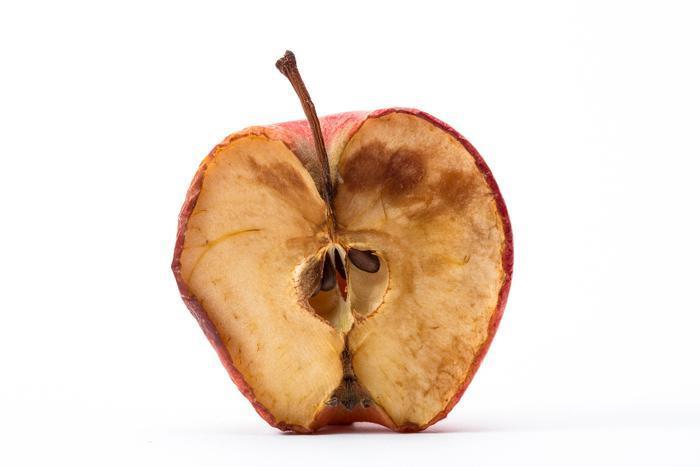 Last week's announcement by the U.S. Department of Agriculture (USDA) that it would allow marketing of apples that have been genetically engineered to resist browning is turning some environmental activists several shades of red but food safety groups are taking it relatively well.
"Unlike most of the commercially approved genetically engineered crops, which provide benefits primarily to farmers, this product provides a modest benefit to consumers. It might make sense to use such a product for pre-sliced apple slices or in fruit salad or salad bars," said Gregory Jaffe, biotechnology director of the Center for Science in the Public Interest.
The non-browning "Arctic apples" were developed by Okanagan Specialty Fruits Inc., a Canadian biotech company. They'll be produced in two varieties -- Granny Smith and Golden Delicious -- and are the first in what Okanagan says will be a bushel or more of produce engineered to hold up to the vagaries of time, weather and insects. Peaches, cherries and pears are close behind, the biotech company promises.
OSF says its vision is to "marry the age-old art of fruit breeding with modern science tools, creating exciting new products to benefit producers and consumers alike."
The Okanagan apples will be labeled as "Arctic" but will not be labeled as GMO, the company said. And that's leaving a sour taste in many mouths.
The Environmental Working Group (ENG) said the USDA's action "underscores the need for a transparent and consistent national labeling standard" but stopped short of saying the biotech apples would be rotten to the core.
"The non-browning, Arctic apples are some of the first GMO whole foods to reach the U.S. market," said Mary Ellen Kustin, EWG senior policy analyst. "As we see this GMO fruit hit the stands, it only becomes more important to have a clear labeling requirement to ensure that American consumers have the information they crave and deserve to know."
EWG quotes polls showing that more than 90 percent of American consumers want to know more about the food they are eating and favor GMO labeling, already required in 64 countries.
As if on cue, Sens. Barbara Boxer (D-Calif.) and Richard Blumenthal (D-Conn.) and Rep. Peter DeFazio (D-Ore.) introduced the Genetically Engineered Food Right-to-Know Act last week. The bill would direct the Food and Drug Administration to require that food manufacturers label foods that contain GMOs.
"With even more toxic compounds, like 2,4-D and dicamba, being approved for use on GMO crops, and now the green light for the Artic® apple, it's time for Congress to give consumers the power to make informed decisions about the food they are buying," Kustin added.
Apple knockers cautious
Perhaps not surprisingly, some apple growers are greeting the news cautiously, fearing that consumers fearful of GMO products will avoid all apples rather than just the Okanagan varieties.
"In the marketplace we participate in, there doesn't seem to be room for genetically modified apples now," said John Rice, co-owner of Rice Fruit Company in Gardners, Pa., in a New York Times report.
The reaction was the same in Washington state, which produces 60% of U.S. apples. The Northwest Horticultural Council -- which represents Washington state apple growers -- who grow more than 60% of the US apple crop -- has expressed opposition to introducing GMO apples.
Major food companies are also treading carefully. McDonald's and Gerber said they had no plans to use the Arctic apples in any of their products.
---