---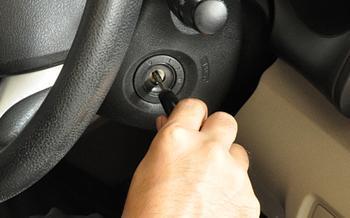 After deliberating for less than a day, a federal jury in New York City has cleared General Motors of liability in a 2014 accident supposedly caused by the defective ignition switch that led to millions of recalls.
The jurors found that, although the 2007 Saturn Sky involved in the accident had the faulty ignition switch, the switch wasn't to blame for the car's involvement in a 15-car pile-up on the Crescent City Connection Bridge in Louisiana, Courthouse News Service reported.
Dionne Spain and Lawrence Barthelemy sued after the accident, saying GM was responsible. But jurors heard testimony that then-Gov. Bobby Jindal had declared a state of emergency because of adverse weather conditions on Jan. 24, 2014, the night Spain and Barthelemy had their accident.
"The jurors studied the merits of the case and saw the truth: this was a very minor accident that had absolutely nothing to do with the car's ignition switch," GM spokesman Jim Cain said in a statement, Reuters reported.
An earlier case against GM ended when the plaintiff, a Tulsa mailman, withdrew his lawsuit after the judge took issue with contradictions in his testimony. 
Thousands of cases
The Center for Auto Safety has estimated that more than 300 people have died in accidents caused by the ignition switch shutting down the engine without warning, leaving drivers without power steering or power brakes and disabling airbags.
GM at one time faced hundreds of thousands of cases involving the switch, but a bankruptcy giant ruled last year that only cases that postdate the automaker's 2009 bankruptcy could go forward. GM paid $900 million to settle criminal liabilities growing out of the scandal.
---