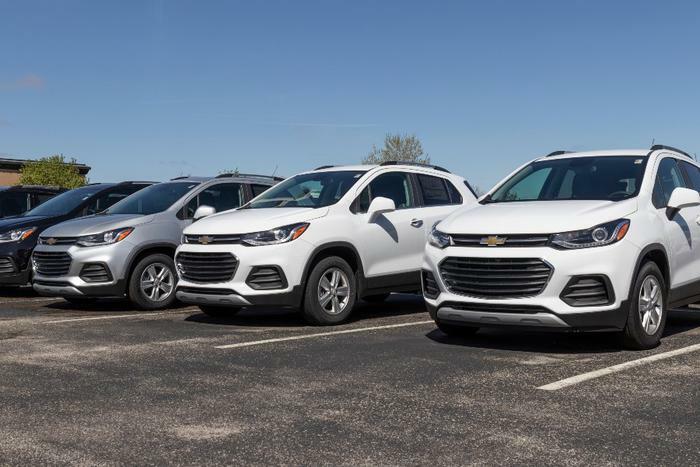 General Motors is pulling wireless smartphone charging from several of its new SUVs due to the ongoing microchip shortage. 
The feature is being dropped from the 2021 Chevy Tahoe and Suburban, as well as the 2021 GMC Yukon (made after July 12). The automaker said the charging pads will also be excluded from some 2022 Buick Enclaves, Chevy Traverses, and Cadillac XT5s and XT6s made after August 2.
For the past few months, GM has been reiterating that its supply chain organization is continuing to make progress in working with its supply base to "mitigate the near-term impacts of the semiconductor situation." 
"GM continues to leverage every available semiconductor to build and ship our most popular and in-demand products, including our highly profitable full-size trucks and SUVs for our customers," the company said in a statement. "However, the semiconductor situation continues to remain fluid globally."
Buyers of the vehicles without wireless charging pads will get a $75 credit. The automaker is also offering a $50 credit for vehicles that don't have the HD radio feature that is usually included. 
The auto industry has been forced to make a number of changes since early this year due to the global chip shortage. Some companies have had to temporarily shut down assembly lines or wait to fully assemble vehicles until chips arrive. As a result, overall production has decreased and prices have gone up.