---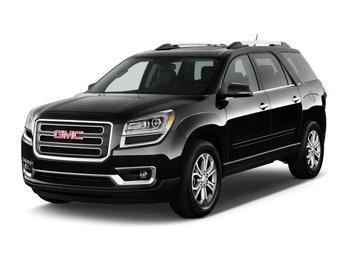 General Motors says it mistakenly overstated the gas mileage estimates on the EPA window labels for several of its crossover vehicles. The automaker has instructed dealers to stop selling all new Chevrolet Traverse, GMC Acadia and Buick Enclave models until the stickers can be replaced, Automotive News reports.
"GM is stopping sale of the affected models until a corrected label is printed and affixed," a memo to dealers reads, the trade publication said. A document sent to dealers lists 59,823 vehicles that cannot be delivered to customers until they get the correct label.
GM said an "inadvertent error" resulted in the stickers carrying fuel economy ratings that are 1-2 mpg higher than they should have been.
The company said new stickers were being printed and would be sent out as soon as possible.
The stickers are called the Monroney sticker. They show the EPA's official fuel-economy ratings along with other information.
---