---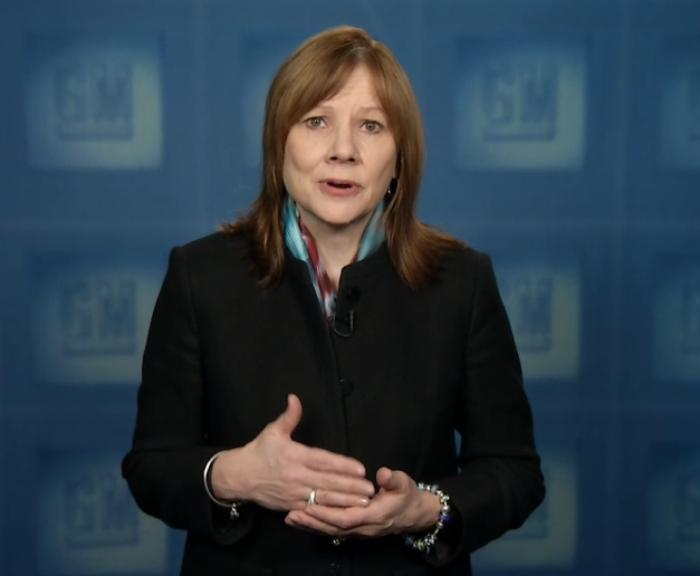 The recall of millions of General Motors cars with defective ignition switches is "substantially complete" to hear GM CEO Mary Barra tell it. She told reporters at a conference in India that the automaker is shifting its focus to "being industry leaders."
GM recalled 29 million cars, mostly Chevrolets and Saturns, because a potentially faulty ignition switch could cause the engine to shut down, cutting power to air bags, power brakes and steering.
GM says it knows of 13 deaths related to the problem but the Center for Auto Safety, a Washington, D.C., non-profit, says it has counted 22 deaths so far, most of them in Chevy Cobalts and Saturn Ions.
Barra says GM won't hesitate to recall more vehicles if it finds defects. She said the company is modeling itself on the aerospace and nuclear industries, "the industries that require a true zero-defect mentality," according to Automotive News.
Lawsuit avoidance
Besides a zero-defect mentality, GM has also developed a lawsuit avoidance mentality, seeking broadened immunity from lawsuits growing out of the recalls. It faces numerous suits on behalf of killed and injured drivers and passengers as well as suits on behalf of consumers who say the value of their vehicle has been reduced by the recalls and the publicity surrounding them.
Many of the cases are being decided by the bankruptcy judge who oversaw GM's bankruptcy and government bailout in 2009, since the cars in question were largely built by "old GM" rather than today's incarnation of the company.
The company has set aside $400 million to settle claims but has said it may have to increase that to as much as $600 million. Informal estimates of lawsuits pending against the company go as high as $10 billion.
GM has set up a Web page where consumers can apply for restitution for losses resulting from the ignition issues. Claims must be submitted by Dec. 31, 2014.
---