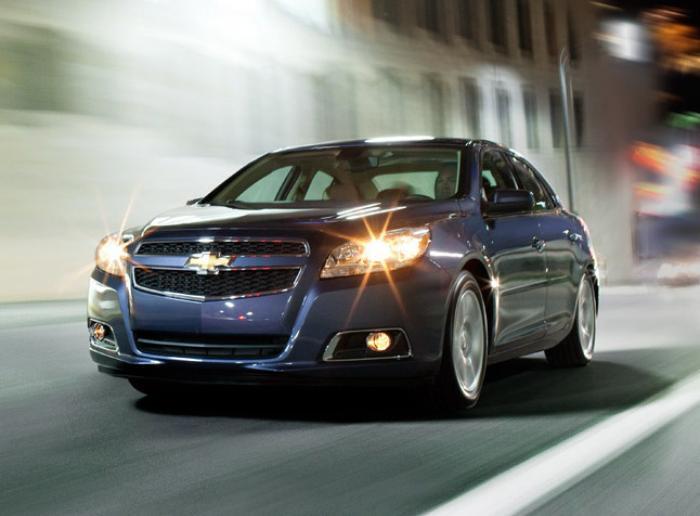 General Motors is recalling 2,440,524 model year 2004-2012 Chevrolet Malibu vehicles manufactured May 16, 2003, through October 11, 2012; 2004-2007 Malibu Maxx vehicles manufactured June 25, 2003, through April 5, 2007; 2005-2010 Pontiac G6 vehicles manufactured May 26, 2004,
through January 4, 2010; and 2007-2010 Saturn Aura vehicles manufactured April 24, 2006, through May 26, 2009.
In the affected vehicles, increased resistance in the Body Control Module (BCM) connection may result in voltage fluctuations in the Brake Apply Sensor (BAS) circuit. These fluctuations can cause one or more of these conditions: the brake lights to illuminate without the brake pedal being pushed; the brake lights to not illuminate when the pedal is pushed; difficulty disengaging the cruise control; moving the gear shifter out of the 'PARK' position without pushing the brake; and disablement of crash avoidance features such as traction control, electronic stability control, and panic braking assist features.
Any of the above failure conditions increases the risk of a crash.
GM will notify owners, and dealers will attach the wiring harness to the BCM with a spacer, apply dielectric lubricant to both the BCM and harness connector and the BAS and harness connector, and will relearn the brake pedal home position, free of charge. The manufacturer has not yet provided a notification schedule.
Owners may contact General Motors customer service at 1-800-222-1020 (Chevrolet), 1-800-762-2737 (Pontiac), 1-800-553-6000 (Saturn). GM's number for this recall is 13036.