---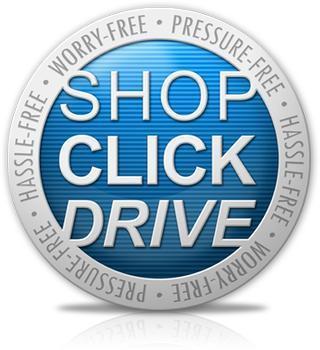 Want to buy a new car online? It's not easy. Sure, you can go to eBay Auto or AutoTrader and buy just about any kind of used car you can imagine, but new cars are still sold only through dealers.
That's not about to change but General Motors is currently testing a program that would let you conduct the entire car-buying process online. You would still be buying through a local dealer but the new program, called Shop Click Drive, may be just the thing for those who want the convenience of shopping from home, or who want to avoid dealing with car salesmen.
Five cars
Automotive News reports that about 100 dealers in eight states have been participating in the pilot program. And although they've only sold five cars entirely online, GM says the program has generated total sales of about 900.
In other words, most people do part of the process online but end up completing the transaction through the dealer, which removes a potential stumbling block, as dealers are not very eager to give up their role in the car-buying process.
"It's one thing to buy headphones online; it's quite another to buy a $30,000 car," Automotive News quoted a Michigan dealer as saying.
For its part, GM insists it has no desire to cut the dealers out of the transactions, it's just trying to open up another sales channel that will benefit both the consumer and the dealer.
A GM spokeswoman told the trade publications the company plans to roll the program out nationwide by the end of the year.
So if you just can't stand the thought of trooping over to the dealership to haggle over a car, just wait a few months.
---