---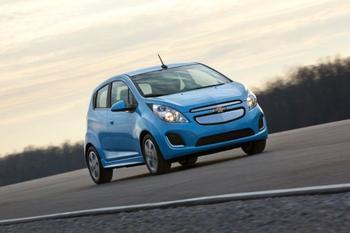 General Motors is hoping to use aggressive pricing to grab market share for its new subcompact Chevrolet Spark electric car. GM announced today that the sticker price of the Spark will be $27,495 including destination charges. After the $7,500 federal tax credit, that puts it under $20,000.
GM is also matching the lease deal offered by the rival Fiat 500e -- a 36-month lease at $199 a month with $999 down.
The marketing strategy for the Spark EV is to portray it as a zippy urban car for drivers who want to stay connected. It will include a Chevy MyLink infotainment system and a "confidence gauge" that estimates how much range is left under real-time conditions.
"The Chevrolet Spark EV is the most efficient -- and now one of the most affordable -- EVs you can buy" said Chris Perry, vice president, Chevrolet Marketing. "Combined with outstanding infotainment and great design, the fun-to-drive Spark EV is engineered to impress."
The little car will go on sale in selected California and Oregon markets in mid-June, GM said. It's expected to get the equivalent of 119 mpg in combined city and highway driving, with a range of 82 miles.
Crowded market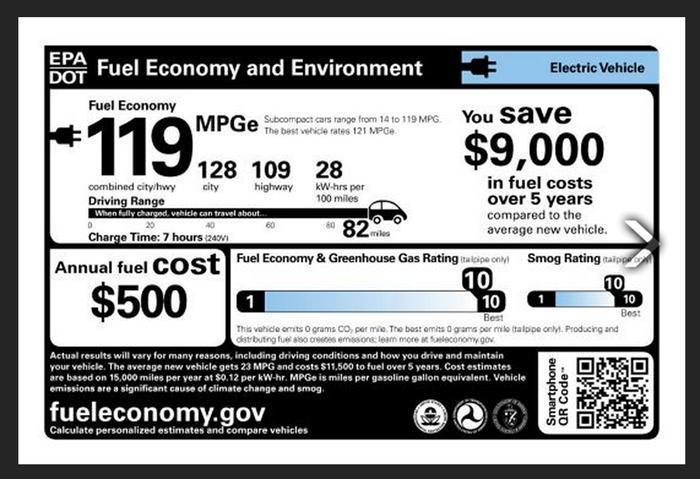 The small electric car market is getting a little crowded. Besides the Spark and the Fiat 500e, there's the Nissan Leaf, which sells for $29,650 and the Mitsubishi i-MiEV, which goes for $29,975.
California buyers can get additional state and local tax credits of up to $2,500, GM said.
The Spark EV features a combined city/highway EPA estimated range of 82 miles when fully charged and an EPA-estimated combined city/highway 119 MPGe fuel economy equivalent.
Spark EV will be the first vehicle on the market to offer as an available option compatibility with the recently approved SAE combo charger for DC Fast Charging. The capability, available shortly after launch, will enable the Spark EV to recharge up to 80 percent of its capacity in approximately 20 minutes at select DC Fast Charging stations when they become available.
Charging can be managed and monitored remotely using the Spark EV's smart phone application, provided by OnStar, which is standard for three years, the company said.
The GM-built electric motor, combined with a 560-pound lithium ion battery pack, will deliver 130 hp and 400 pounds-feet of torque. GM says it will go from 0 to 60 mph in under 8 seconds.
---