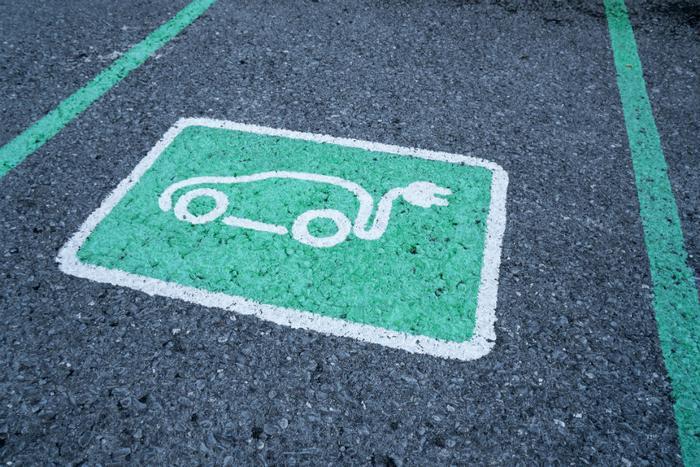 As 2018 came to a close, General Motors officially hit 200,000 total electric vehicles sold. The fourth-quarter figure gave way to a phase-out of a $7,500 federal tax credit over the next 15 months.
The sales achievement means the tax credit will fall to $3,750 in April, and then drop to $1,875 in October for six months. The credit will be completely phased out by April 2020, sources told Reuters.
When the tax credit was first introduced in 2009, Congress set the phase-out threshold at 200,000 vehicles per manufacturer. GM and fellow automaker Tesla, which hit the same sales mark in July 2018, have both fought to get rid of the cap or extend the existing EV tax credit.
Tesla seeking to 'partially absorb the reduction'
On Tuesday, Tesla's tax credit dropped to $3,750. Tesla has said that it's seeking to reduce the impact of the lower tax credit by cutting prices.
"Moving beyond the success of Q4, we are taking steps to partially absorb the reduction of the federal EV tax credit (which, as of January 1st, dropped from $7,500 to $3,750). Starting today, we are reducing the price of Model S, Model X, and Model 3 vehicles in the U.S. by $2,000," a Tesla spokesperson told Elektrek.
"Customers can apply to receive the $3,750 federal tax credit for new deliveries starting on January 1, 2019, and may also be eligible for several state and local electric vehicle and utility incentives, which range up to $4,000. Combined with the reduced costs of maintenance and of charging a Tesla versus paying for gas at the pump – which can result in up to $100 per month or more in savings – this means our vehicles are even more affordable than similarly priced gasoline vehicles," the spokesperson said.
At this time, it's not yet clear if GM has a similar plan to help offset the reduction in the tax incentive.