---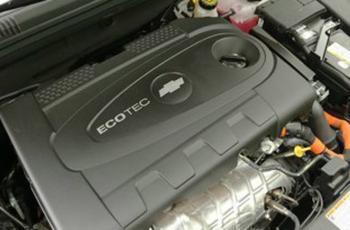 General Motors has joined Volkswagen and Mercedes-Benz in the Dieselgate scandal. A class action lawsuit alleges that GM misled consumers who paid $2,000 extra for a "clean diesel" version of the Chevy Cruze.
The suit argues that, like VW, GM used emissions-cheating software to make the Cruze look clean-burning when undergoing emissions testing while allowing it to pollute at higher than legal levels the rest of the time.
Volkswagen is expected to pay $10 billion or more to consumers who bought its TDI cars and to an environmental protection fund. The Merecedes-Benz case is still pending and the company has denied the allegations.
"Diesel emissions fraud didn't stop with Volkswagen or Mercedes – GM has proven that it too placed greed and profits ahead of thousands of owners who paid premium prices for what they thought were clean diesel cars," said Steve Berman, managing partner of Hagens Berman, one of the law firms that is also representing plaintiffs in the VW and Mercedes cases.
Defeat device
The complaint states that recently, a German environmental group issued a report indicating that GM's Opel model uses a "defeat device" to evade emission limits on nitrogen (NOx). The lawsuit alleges the same, or a similar, device is used on the Cruz diesels sold in the U.S. 
The suit says plaintiffs have used a Portable Emissions Measurement System ("PEMS") and found that the Cruze fails to meet the U.S. NOx limit of 70 mg/mile.
NOx contributes both to ground-level ozone and fine particulate matter, both associated with illness and premature death.
"In order to appeal to environmentally conscious consumers, GM marketed its Cruze diesel technology as a process that ensured emissions resulted in a 'clean diesel' and that its emissions were 'below strict U.S. environmental standards.' These representations are deceptive and false," the suit alleges.
The lawsuit, filed in U.S. District Court for the Central District of California, seeks buyback and reimbursement for vehicle owners for the premium that they paid for a Clean Turbo Diesel, as well as compensation based on any "fix" and extended warranties that will go unused.
---