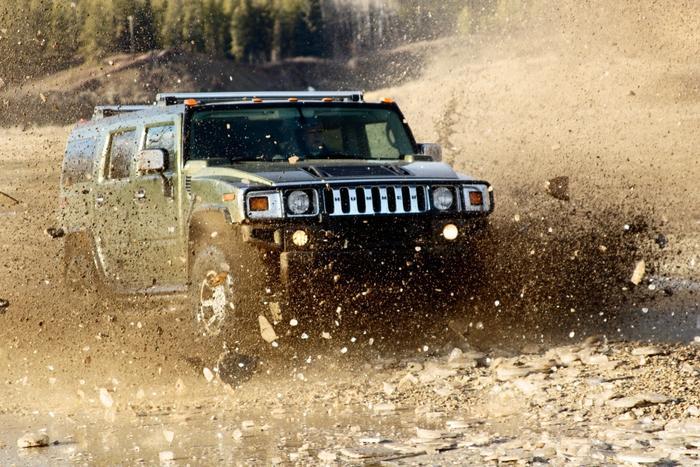 A report from a couple of weeks ago suggesting that General Motors is reviving the Hummer has turned out to be true. GM has confirmed it is bringing back the Hummer, but in name only.
The original Hummer was a consumer adaptation of a rugged military vehicle called the humvee, a vehicle that received wide exposure during the 1991 Gulf War. GM bought the brand in 1998 and began turning out the gas-guzzling behemoths at a time of plunging gas prices and a booming dot-com economy.
But the vehicles weighed more than 6,000 pounds and rarely got better than 10 miles per gallon. They were largely viewed as wasteful at a time when it was believed the world was running out of oil. Sales peaked in 2006, and the surge in gas prices in 2008 delivered the death knell.
'Beautiful irony'
The Hummer is being reborn as a pickup truck powered by a battery engine. It will be a GMC model called the Hummer EV. GM says it will be the most powerful consumer vehicle it has ever produced.
America will get its first glimpse of the all-electric Hummer when GM airs a commercial for it, featuring NBA star LeBron James, on Sunday night's broadcast of the Super Bowl.
"There's a beautiful irony in the return of Hummer," said Karl Brauer, executive publisher at Kelley Blue Book and Autotrader. "In 2010, as gas prices spiked, the Dow plunged and environmentalists vandalized the vehicles on dealer lots it seemed Hummer was a brand well behind the times."
Fast-forward 10 years and gasoline is now relatively cheap, the stock market is hitting new records, and 70 percent of new vehicle sales are trucks and SUVs. 
"Even better, the ongoing evolution of battery and electric motor technology is making high-torque, emissions-free drivetrains easier and cheaper," Brauer said. "Apparently, Hummer was a brand ahead of its time."
Lots of power
GM says the new Hummer will have an all-wheel-drive electric powertrain with 1,000 horsepower and more than 11,000 lb-ft of torque. It will be able to go from 0 to 60 mph in three seconds, putting it on par with Tesla's yet-to-be-released Cybertruck.
Brauer says Sunday's commercial for the Hummer is likely just the first in what he expects to be a wave of ads for electric vehicles that will soon saturate the airwaves. He says the next three years will bring multiple EV launches. 
Ford is already buying expensive ad space for the Mustang Mach-E more than a year before any customer can reasonably buy one. Last year, there were 16 EVs for sale in the U.S. By the end of 2022, a Cox Automotive analysis predicts there will be 55.