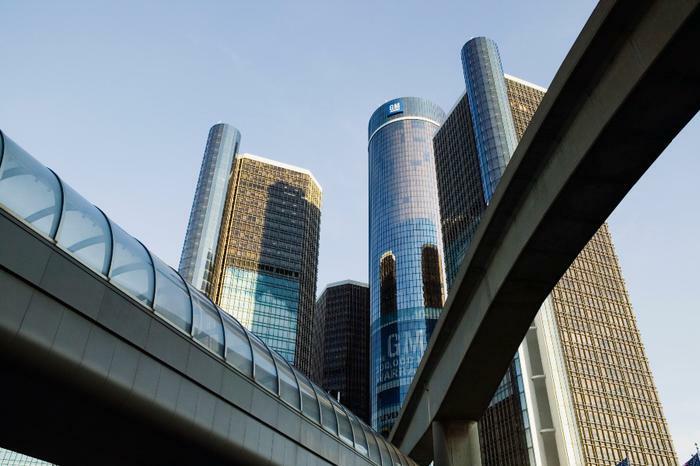 General Motors has announced that it will halt production of most large pickup trucks due to the global chip shortage. The automaker said Wednesday that its plants in Michigan, Indiana, and Mexico will stop producing Chevrolet Silverado and GMC Sierra pickups next week. 
"The global semiconductor shortage remains complex and very fluid, but GM's global purchasing and supply chain, engineering and manufacturing teams continue to find creative solutions and make strides working with the supply base to minimize the impact to our highest-demand and capacity-constrained vehicles, including full-size trucks and SUVs for our customers," GM spokesman David Barnas said in a statement. 
These "scheduling adjustments" will also give it time to "complete unfinished vehicles at the impacted assembly plants and ship those units to dealers to help meet the strong customer demand for our products," the automaker said. 
GM said the affected facilities will resume normal operations the week of August 2.
Auto industry struggling
While the chip shortage has forced other automakers to halt production this year, GM has been able to keep producing large pickups by relying on different supply chain tactics and building some vehicles without all the needed parts. The company has also excluded some features that require chips. 
Earlier this month, the automaker announced that wireless charging pads would be cut from the 2021 Chevy Tahoe and Suburban, as well as the 2021 GMC Yukon (made after July 12). 
The auto industry as a whole has suffered greatly as a result of the global chip shortage. Some companies have adapted by temporarily shutting down assembly lines or waiting to fully assemble vehicles until chips arrive. As a result, overall production has decreased and prices have increased.
The global shortage of semiconductor chips is expected to cost automakers $110 billion in revenue in 2021, according to consulting firm AlixPartners.