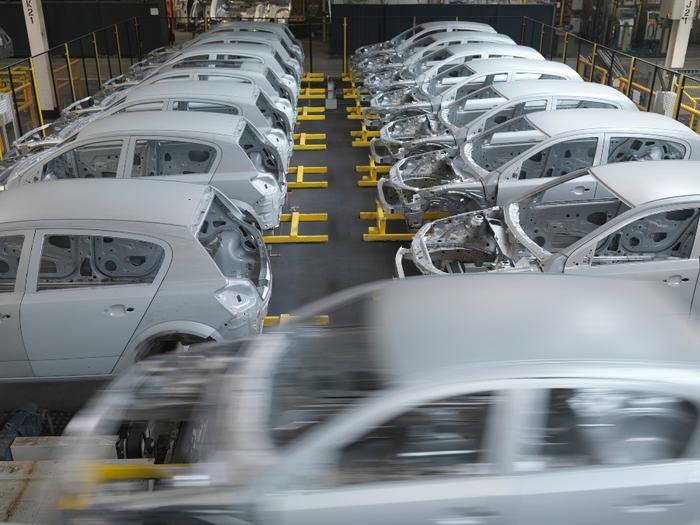 A global semiconductor chip shortage caused by the COVID-19 pandemic is continuing to take a toll on automakers. Both General Motors and Ford have announced they will be shutting down even more of their factories in North America because of supply issues.
GM announced that it is halting production in Spring Hill, Tenn., Delta Township, Mich., and in Ramos Arizpe, Mexico, for up to two weeks. Ford will be doing the same in factories located in Flat Rock, Mich., Kansas City, Mo., and Chicago. It will also slow down production in Avon Lake, Ohio.
"We continue to work closely with our supply base to find solutions for our suppliers' semiconductor requirements and to mitigate impact on GM," said GM spokesperson David Barnas in a statement given to The Washington Post. "Our intent is to make up as much production lost at these plants as possible."
Workers displaced by temporary shutdowns
The shutdowns will likely have a big impact on employees, with around 10,000 of GM's workers being affected. Barnas said affected GM employees will receive around 75% of their normal compensation through supplemental benefits and unemployment. While Ford did not give an estimate for how many workers would be affected, a company spokesperson said they will also receive around 75% of their gross pay during the shutdown period.
Unfortunately, this isn't the first round of shutdowns that Ford and GM employees have had to weather. GM extended plant shutdowns at the beginning of March due to the chip shortage. At the time, the company said it was leveraging "every available semiconductor to build and ship our most popular and in-demand products, including full-size trucks and SUVs for our customers." 
Ford also made additional cuts to car and truck production at the beginning of April. The automaker reported at the time that its available supply of cars and trucks at dealerships across the U.S. was 21% lower than a year earlier.