---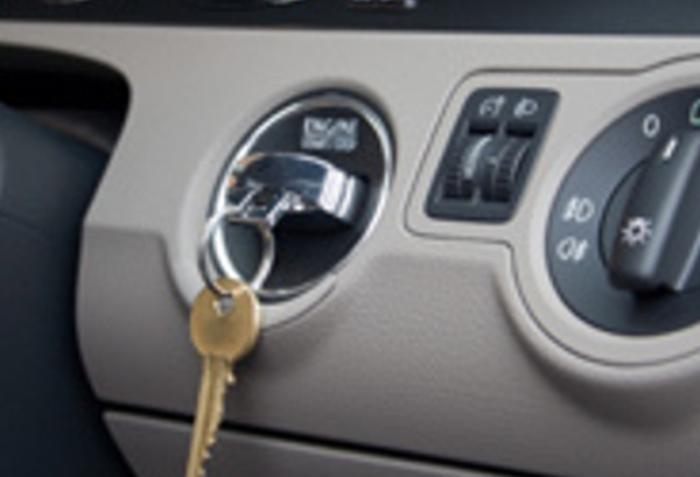 Some things need to be handled quickly. Just ask General Motors, which today agreed to pay a $35 million fine and streamlining its internal recall process. The fine is the maximum allowed by law.
The fine was announced by U.S. Transportation Secretary Anthony Foxx, after a federal investigation of GM's handling of faulty ignition switches in Chevrolet Cobalts, Saturn Ions and other models.
"Today's announcement puts all manufacturers on notice that they will be held accountable if they fail to quickly report and address safety-related defects," Foxx said in prepared remarks.
"We have learned a great deal from this recall," GM CEO Mary Barra said. "We will now focus on the goal of becoming an industry leader in safety. We will emerge from this situation a stronger company."
The company is also accruing fines of $7,000 per day for not answering all of the questions put to it by the National Highway Traffic Safety Administration (NHTSA). The company says it is waiting for its internal investigation to be complete before it tries to answer all of the questions.
GM had earlier conceded that it knew about the problem in 2004 and was also aware of at least 13 deaths that have been attributed to the faulty switches, which can cause the engine to shut off without warning, leaving occupants without airbags and other safety features.
It took GM nearly a decade to recall the 2.6 million cars with the defective switch. Since then, it has recalled millions of other models to fix assorted other problems.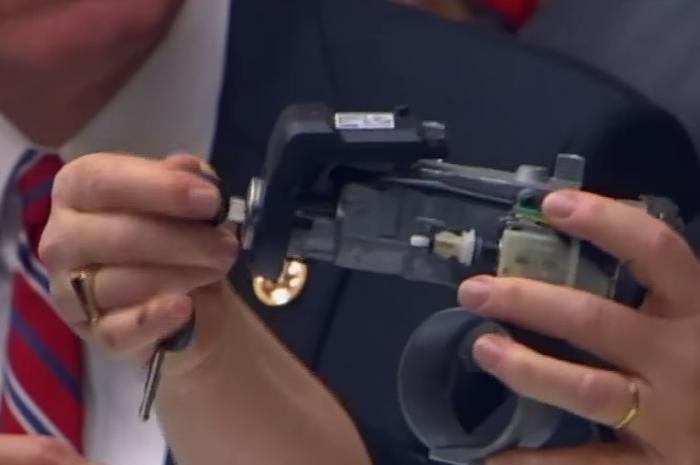 Tougher penalties sought
While today's $35 million fine is a record, Foxx urged Congress to increase the penalties that could be levied in similar cases to $300 million.
He said that would send "an even stronger message that delays will not be tolerated."
Federal law requires all auto manufacturers to notify NHTSA within five business days of determining that a safety-related defect exists or that a vehicle is not in compliance with federal motor vehicle safety standards and to promptly conduct a recall.
"No excuse, process, or organizational structure will be allowed to stand in the way of any company meeting their obligation to quickly find and fix safety issues in a vehicle," said NHTSA Acting Administrator David Friedman. "It's critical to the safety of the driving public that manufacturers promptly report and remedy safety-related defects that have the potential to lead to deaths or injuries on our nation's highways."
The problem
The issue with the ignition switch is that it can shut down the engine if it is jiggled or bumped, allowing the switch to move from "On" to "Acc" (accessorry). When that happens, the engine shuts down, the airbags become inoperable and the driver loses such safety features as power assist to the brakes and power steering.
As replacement parts begin to trickle in to dealers, GM has advised owners of the recalled vehicles to avoid putting more than one key on their key ring, to reduce the weight on the switch. It also advised drivers not to bump the switch with their knee -- advice that's not always easy to follow, especially for tall drivers.
"Old GM"
While dealing with the federal investigation of its actions, GM has also been dealing with a barrage of class action and mass tort lawsuits. It has been trying to deflect those lawsuits using a strategy related to the company's bankruptcy in 2009, basically claiming that today's General Motors is not the same company that built the Cobalts and Ions.
That was "Old GM," the predecessor to today's "New GM," the company argued. A bankruptcy court ruling on that issue is pending.
---