---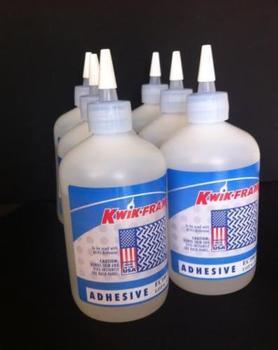 A lot of consumers choose to stick with products that claim to be made in the USA but do those claims really adhere to the facts?
Not always. Case in point: the Federal Trade Commission filed suit against Chemence, Inc., an Ohio corporation, alleging that the company is deceiving consumers by making "Made in USA" claims for its glue, sold under the names Kwik Frame, Kwik Fix, and Krylex.
The glues may be sticky but the source of their components is a little slippery, to hear the FTC tell it. It says more than half of the chemicals come from non-USA sources.
According to the FTC's complaint, Chemence's unqualified "made in the USA" or "proudly made in the USA" claims tell consumers that its cyanoacrylate glue products are all, or virtually all, made in the United States.
However, the FTC alleges that a significant proportion of the costs of the chemical inputs to Chemence's glues – approximately 55 percent – is attributable to imported chemicals that are essential to the glues' function. Therefore, the complaint alleges that Chemence's unqualified claims are deceptive.
"For many shoppers, a claim that a product is made in the USA is a big selling point," said Jessica Rich, Director of the FTC's Bureau of Consumer Protection. "Companies should not overstate the amount of U.S. content their products actually contain."
The FTC also alleges that Chemence assists others in deceiving consumers by distributing its Made in USA marketing materials to private-label sellers and other retailers who promote these glues.
The FTC is seeking a court order permanently prohibiting Chemence from making claims it can't adhere to.
---