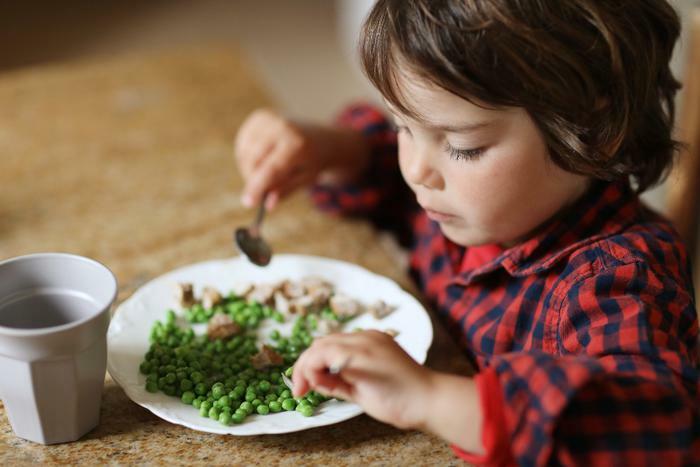 A new study conducted by researchers from Penn State discovered a new way for parents to try to get their kids to make healthier choices. According to their findings, putting larger portions of vegetables on kids' plates could ultimately lead to them eating more of these foods in the long run. 
"The increase we observed is equal to about one third of a serving or 12% of the daily recommended intake for young children," said researcher Hanim Diktas. "Using this strategy may be useful to parents, caregivers, and teachers who are trying to encourage kids to eat the recommended amount of vegetables throughout the day." 
Getting kids to eat healthier
The researchers had nearly 70 children between the ages of three and five participate in a food experiment. Over the course of four weeks, the participants were given kid-friendly lunches that had different variations of vegetables: a double serving of plain corn and broccoli, a double serving of corn and broccoli with added seasonings, a regular serving of the vegetables, and a regular serving plus the seasonings. The team then observed what the kids ate at each meal. 
The researchers learned that simply putting more vegetables on kids' plates led them to eat more vegetables at lunchtime. They were surprised to learn that adding things like salt and butter weren't necessary for the kids; larger portions, independent of added flavorings, were what contributed to them eating more vegetables.
"We were surprised that the butter and salt weren't needed to improve intake, but the vegetables we served were corn and broccoli, which may have already been familiar to and well-liked by the kids," said Diktas. "So for less familiar vegetables, it's possible some extra flavoring might help to increase intake." 
While the researchers don't recommend over-serving kids and contributing to food waste, they do recommend that parents and caregivers try out this method at home. It's also important for consumers to consider what else they're serving with vegetables; finding the right balance in a meal is important for kids, and making sure foods are both appealing and healthy can be a tricky process. 
"It's important to serve your kids a lot of vegetables, but it's also important to serve them ones they like because they have to compete with the other foods on the plate," said researcher Barbara Rolls. "Parents can ease into this by gradually exposing kids to new vegetables, cooking them in a way their child enjoys, and experimenting with different flavors and seasonings as you familiarize them."