---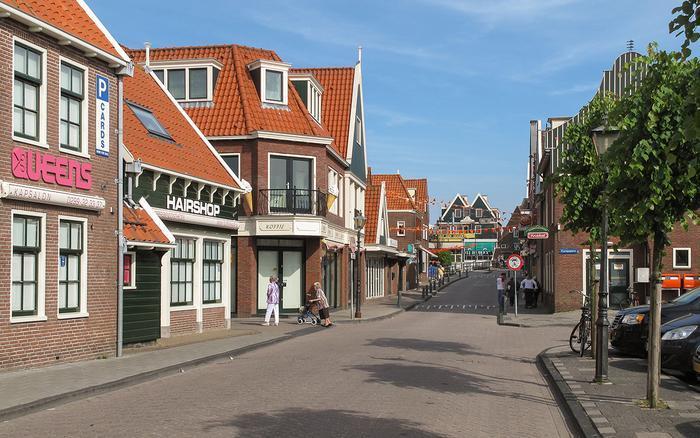 Right up front I will admit – I am not an adventurer. I have never explored the forest canopy from a zip line, parasailed, taken a leap with a skydive, scaled a mountain, nor climbed a rock wall. I have a lackluster list of true travel adventurers.
And yet even I have stories to tell. There was that bike ride in Holland.
Biking in the Broek in Waterland
On a visit to Amsterdam, I traveled with a group by coach to Broek in Waterland. Waterland, dating back to the middle ages, comprises nine small towns with majestic wooden mansions, ornamental architecture, well-kept grounds, and water everywhere.
The brochure stated bikes would be waiting for us and we'd take a scenic bike tour along hidden paths, small roads, pastures, and other towns, providing us with a true impression of Holland. We'd make various stops along the way, including a pancake lunch. We would travel the Dutch way (by bike) and it would be an unforgettable experience! That it was!!
Edam and Volendam
We arrived in the city of Edam on a sunny day with barely a cloud in the sky. Edam is enchanting with beautiful wooden homes, narrow bridges along picturesque canals, and gardens bursting with blooms. We had a quick fit on our bikes and were divided into two groups; no surprise, I was in the slow group. Several of us who had not ridden a bike in years were told to stick together at the back. If we got tired we should look for our bus and we could store our bikes and hop aboard.
Heading down a narrow path along the canals, the day could not have been more charming. We biked for an hour and stopped in the town of Volendam, situated on the Markermeer Lake. While the town was beautiful with colorful wooden houses and old fishing boats bobbing in the harbor, storm clouds were gathering to the left.
Things turn hairy
We made our way through town and the weather became threatening. The sky was turning black and way off we could see lightning streaks across the sky. If that wasn't unnerving enough, we turned a corner and we were suddenly no longer on a narrow path, but riding alongside a busy roadway with not just cars, but buses and trucks to our right. I was frightened. I pumped and pumped and was incredibly careful to stay right in my lane. Around every corner I searched for our bus; there were many buses, but none were ours.
I pedaled furiously, trying to keep up and make it to the next stop before the rain and lightning hit. Forty-five minutes later, the drops were falling and a man appeared in a driveway, motioning us to turn in. At long last, it was our bus driver. He told us to store our bikes in the shed and enter a cheese factory to the right. Instead, I left my bike and got on the bus. He asked me to get off as he needed to pick up two bicyclists who went the wrong way and were in Volendam – having tea! I refused to leave the bus and traveled with him to find the lost bicyclists.
The day was not a loss – we arrived at the Pannenkoekenhuis De Witte Swaenand and ate the most delicious traditional Dutch apple pancakes. The rain washed out the bicycle trip and we ended the day at Zaanse Schans, viewing the windmills.
Sometimes you need to go out of your comfort zone and take a chance – at least you'll have a good story to share.
Thanks
Keep an eye on your inbox, the lastest consumer news is on it's way!
Unsubscribe easily whenever you want
---