---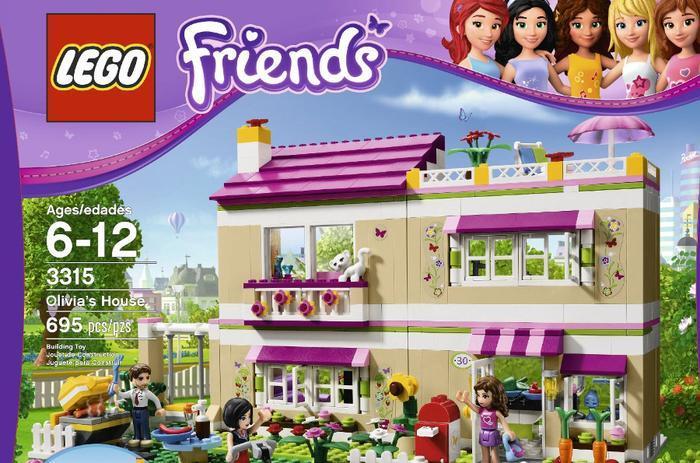 What do Hewlett Packard, IBM and General Motors have in common? All are being run by female CEO's. It's really nothing new anymore, females are leaders in many different businesses and occupations. One place, believe it or not that, needed to catch up with the world was the toy industry.
Toy companies have finally gotten the message -- girls like to build things and are interested in things mechanical even if they have a math component to them.
Parents are demanding that toys their girls play with have some component of math and science. It has been reflected in what girls seem to want to play with. Construction toys have been a hot ticket item for girls, and are becoming a bright spot in the $22 billion industry, which has seen other categories go by the wayside like Barbie dolls. Barbie is still popular but not as popular as it once was.
Mattel Inc. recently purchased Mega Brands, which is known for its bright colored construction sets. Lego has updated its classic building kits with a splash of purple and themes that girls might find interesting like a pet salon and beauty shop. New toy companies are designing girl-friendly toys that have that math and science components.
Color scheme
What toy manufacturers are learning is that girls like to build skyrockets and ships just as much as boys do but the color scheme might be what has been missing.
Michael McNally, senior director of brand relations for Lego Systems said Lego devoted four years to researching the female market. They found girls didn't demand their toys as much as boys did. In 2012 they introduced their Friends line which was targeted to females.
The sets have a bright colors that include lots of purple, and come with more human-like figures."It changed the perception that Lego is for boys," McNally said. "It's been a gateway for girls."
The introduction of the Friends line was a game-changer for Lego. Before the Friends line was launched only about 10% of Lego sets were bought for girls. Within 8 months after the line was introduced it grew to 25%.
Why are girls wanting to build more now? The reason could be the change in family structure. More dads are at home and partaking in childcare. Parents are also more open to gender equality and if a boy wants to paint his toenails, they are more open to the experimentation of it. The same goes for females that might want to get a Builder Bob toy as opposed to a Dress-Up Barbie.
"Parents are telling kids it's OK to be different," said analyst Michael Swartz, research analyst at SunTrust Robinson Humphrey. Swartz explained that Hasbro has introduced an Easy Bake Oven with a color scheme more appealing to boys.
Goldieblox was one of the most talked about toy startups this holiday season and was founded by Debbie Sterling a woman with an engineering degree from Stanford. Goldieblox is just one of the lines that encourages the STEM philosophy (Science, Technology, Engineering, and Math) trend that's become very popular in the toy industry.
Goldieblox is a pastel-colored construction set that comes with a book featuring the adventures of Goldie, a girl inventor. Sterling was motivated to create a construction toy for girls after she was in school and saw there weren't many women who were majoring in engineering.
Although Goldieblox has a female CEO the toy world is not very well represented when it comes to women being the leaders. Lego's senior management is made up of 22 men and two women. Mattel, the maker of Barbie, doesn't look all that different, with 11 men and one woman at the top. Avivah Wittenberg-Cox, the CEO of a consulting firm focused on gender diversity, has a theory -- she thinks that toy companies need more women at the top.
Will having more women at the top change the way girls play? Will women create more toys for girls? It might, as Springer seems to have tapped into what little girls find appealing. Hasbro has a male CEO and it has made boy toys and girl toys as well as gender neutral toys.
What Hasbro has succeeded at most, at least from a marketing perspective, is its openness to discussion and goals to appeal to girls even with Nerf guns. Hasbro CEO Brian Goldner, who has a daughter, told BusinessWeek that the company tries to understand how girls play to create toys they'll buy. Hasbro says revenue from its girls division rose 26 percent in 2013, topping $1 billion for the first time and more than tripling its $300 million in 2003 sales.
Mattel ought to take note -- Construction Barbie could be the next big thing!
---