---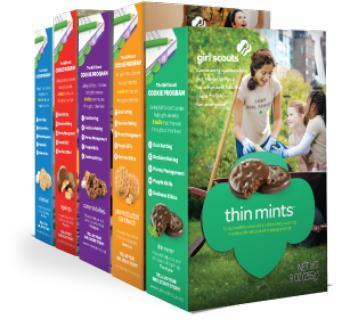 The Girl Scouts now have online cookies -- not the kind that track you around the Web but the kind you eat. Thin Mints and Trefoils, shortbread and the rest of the cookies are going online for sales.
Now you no longer have to be embarrassed when you want to buy 10 boxes of Thin Mints.
They will be sold through a national platform called Digital Cookie. This breaks the organization's ban on e-sales of Thin Mints and Samoas.
The Girl Scouts liked the learning aspect of girls going door to door or standing at the grocery store or even better yet letting your little girl go through the office and getting people to buy cookies, but they also realize the Internet is a good place to learn as well.
"Digital Cookie will also allow customers to help girls learn 21st-century skills grounded in technology, along with valuable interpersonal skills girls will acquire through their continued participation in traditional booth and door to door sales," the organization said.
The organization was worried about girls who had tech-savvy parents and were able to build a kingdom at the expense of everyone else. They wanted to make sure that the 2.3 million Girl Scouts all had a fair shake at selling.
A little Thin Mint trivia for you: Girl Scouts sold more than 50 million boxes last year, or roughly 1.6 billion cookies (with an average of 32 cookies per box). Thin Mints made up 25% of total cookie sales. They were the number 1 seller.
Online cookie sales start December 12 and the regular selling season starts in January.
---